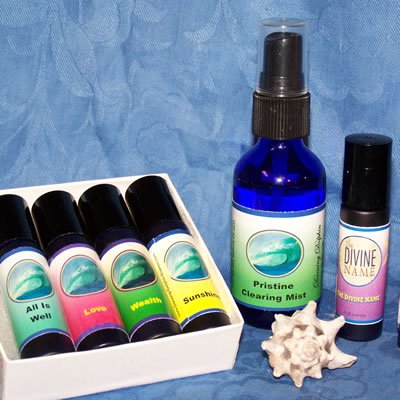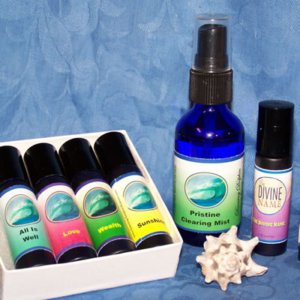 I think your insight has powerful potential as a possible reason, but no idea if it is the main cause. If he had asked me to look into it, I would dowse it. But I only do that with permission.
Only their souls, guides, and Higher Selves truly know the underlying "why" for each of them going through this experience. I almost always receive the "why" for the things that happen in my own life. The reasons things happen do sometimes come up in sessions with clients, but only if the person's guides and Higher Self deem it important for their personal empowerment and evolution. When the reasons surface, it is usually in a regression (either this life or a previous one) where the person "receives" the insight and information directly. I guide them into the space that makes that possible while holding the vibrations necessary to give them easier access.
Hmmm … no idea if she works with Divination cards. I tend to send people Dancing Dolphin Alchemical Synergy oils, as they contain flower and gem essences which work on all levels: physical, mental / emotional, and spiritual / energetic. So few things can do that.
Divination cards and other such tools often give comfort to the conscious mind, which can affect the emotions (at least temporarily). But tools like that don't address cellular memory, deeply-rooted fear or limiting-belief patterns, energetic distortions and disharmonies in the body and energy field, or the much bigger subconscious mind repatterning necessary for true transformation.
The dolphin healing energy the oils contain envelops the person in a loving, healing embrace (like a big cozy blanket) where they are nurtured, emotionally soothed, and feel loved and accepted.
Return from the Dancing Dolphin Alchemical Synergies for Energetic Healing on All Levels Page to the Magnificent U Spiritual Growth Home Page