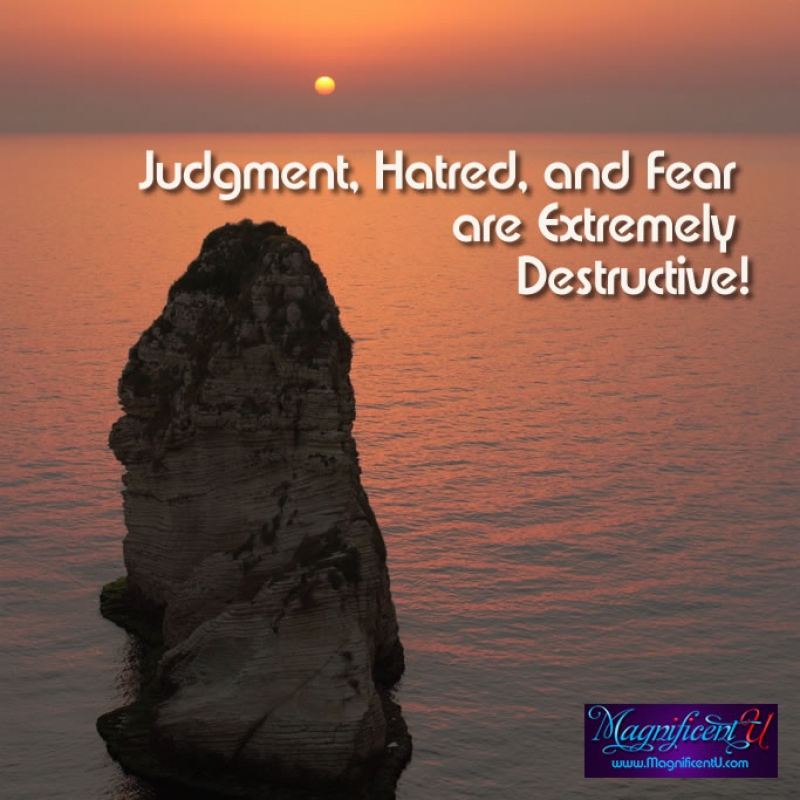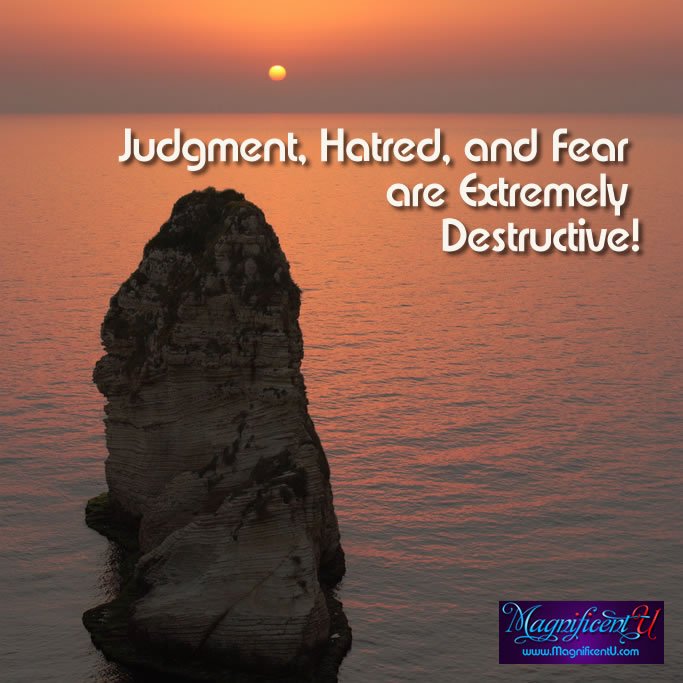 Judgment, hatred, and fear cause issues between individuals and within a person. Holding onto those things actually causes disharmonydisease within the body.
This is what I know. I am an empath. When I "tune in" to a person or situation, I can literally feel what it is that they are feeling. I am a pasty white chick that doesn't have to worry about being bullied or abused over skin color – be it black, brown, or yellow. The same goes for the gay community. The level of disrespect our non-white and non-strictly heterosexual brothers and sisters in this country are receiving is despicable and simply must stop. There is a fair amount of abuse happening to women as well. All of this is not O.K.
It is the nature of our culture to hang out with people like ourselves … it begins in junior high and continues from there. The kids form a clique and they all dress alike, use the same language, have their hair fixed the same, listen to the same music, watch the same shows, attend the same events, have the same beliefs about politics, religion, and pretty much everything else. That spills over into adulthood. Even though the nation is quite diverse and there are infinite choices, most people hang out with people very much like themselves.
That's all fine and good until one group decides there is something wrong with another group, or worse, that this group is better than that one. Or, as so often happens, they take on a belief that every single person of a certain race, gender, sexual orientation, religion, etc. is ____ (you can fill in the blank). The blank often contains words like bad, evil, criminal, terrorist, etc. No matter what you put in the blank, any blanket statement about how groups of people are is rife with hatred, judgment, and distrust.
I have had the great good fortune of traveling the world and meeting all sorts of people. I have friends from many many different religions and every possible color of skin. I've also been observing humanity, psychology, what motivates people, how people act and why, for my entire life.
This is what I know. There are people who are genuinely kind, sweet, caring, giving, and trustworthy and there are people who are mean, hateful, judgmental, manipulative, and abusive. Most people fall somewhere in between. It doesn't matter the race, the religion, the gender, the sexual orientation, or anything else.
Judging someone because of any of those things is a form of abuse.
To rise in consciousness and awareness, one must review every belief, every fear, every assumption about how life is, who we are, who other people are, and who or what God is.
It is time to rise …