Are You Ready to …
🌺

Achieve Success?


🌺

Expand Your Consciousness?


🌺

Reach Your Highest Potential?
If you answered yes …
Then I Invite You to Download My Free 7 Secrets to Success Blueprint. Break through Your Barriers to Happiness and Success. Discover Ways to Achieve Your Highest Potential both Personally and Professionally by Downloading My Free Blueprint Right Now!
With the right tools,
the right training, and
the right support, 
YOU CAN completely transform your life!
At Magnificent U
That's What We Do!
I'm Here to Help You Discover and Become
The Beautiful, Powerful, Magnificent Being
You Are Inside
… to lead a more joy-filled, meaningful life while attaining your very highest potential.
Do you have a deep desire to transform your life,
to be healthier, happier, and/or more at peace?

Having achieved those …
Are you now ready to make a MUCH greater difference in the world?
Do You Feel
Changing Lives for the Better
"Takara's essences are outstanding. We've used them in large groups of people and they really seem to assist in the frequency shifting experience, adding even more vitality and loving energy to the consciously encoded sounds we either listen to or create."
"THANK YOU SO MUCH.  YOU ARE SO INSPIRING.  THERE ARE TEARS IN MY EYES. … So thanks for your inspiring words and heartfelt understandings.  … Because of you, I began writing again and now I can't stop!!!   I'm in that flow where the info keeps coming and I just don't bother to sleep much or go any place, and yet the wonderful whale energy keeps me well and happy. Much Love."
"My healing session with Takara was empowering and emotional. I sobbed as I released the grief in my heart.  She understood me completely, and with her insight helped me to know that my feelings have a good basis, allowing me to trust and believe in myself, leaving the past in the past and creating a series of brightly colored now moments! Takara holds a powerful multi-level, multidimensional vibration which is unlocked simply by reading her words or hearing her voice. It was that exquisite frequency that shifted something inside me and ignited a new flame. She is truly a blessing in my life!"
"Takara is the best Online Success Consultant ever! I needed help with my website. She went through my site page by page and sent me a video that explained what was working and what was not. I just finished with most of the suggested changes and it looks amazing! I am already getting feedback from clients that it is much more user friendly. Thank you Takara!"
Ready to find the Clarity, Passion, &




Purpose You've Been Craving?




Ready to Blast Through Your Internal &


External Blocks & Catapult Yourself and/or
Your Organization or Group
to the Next Level?
If your answer is, "Yes," then you've come to the right place!
I help you become the empowered individual you were born to be … so you can achieve the health, happiness, and success you desire while inspiring and empowering others with the gift, talent, or skill that is yours to share.
I've been empowering individuals and organizations for over 2 decades, providing training, tools, technologies, and support to help you thrive both personally and professionally.
"Utilizing my background in Industrial Engineering to solve problems and find solutions, we look for the root cause and best ways to eliminate it so problems won't reoccur in the future. We develop personal transformation and business systems that are highly efficient and effective. Then we "turbo-boost" it with laser-targeted intuition and Divine inspiration so we only do the things that give the greatest result with the least amount of effort. It only looks like magic."
Get the unique insights,
empowered perspectives,
real world know how, and
Divine support you need
to bring clarity, passion, purpose,
joy and healing into your life,
business, and affairs.
When you are calm, clear, confident, & connected,
you are practically unstoppable!
~~~
My Work Has a Positive Influence on Influencers …
(Takara's) Dancing Dolphin oils are remarkable. I enjoy using them and notice how they shift my energy.
– Terri Levine, Chief Heartrepreneur® and bestselling author of dozens of titles – www.gethotpayingclients.com
"… I know I've said it before, but I really appreciate your mentoring/guidance … I actually look forward to seeing your name pop up in my notifications because I always know I'm going to learn something."
– Kate Buck Jr., Digital Nomad and Chief Geek Girl at SocialMediaPro.Me & KBJOnline.com
"Takara's essences are outstanding. We've used them in large groups of people and they really seem to assist in the frequency shifting experience, adding even more vitality and loving energy to the consciously encoded sounds we either listen to or create."
– Jonathan Goldman, World Renowned Sound Healing Pioneer, named one of the "100 Most Spiritually Influential People on the Planet."
My clientele include famous authors, musicians, group leaders, coaches, healing practitioners, doctors (both M.D.s and naturopaths), small business owners, professional speakers and trainers, pharmacists, CEOs, entrepreneurs, and people from many other walks of life.
Clients have achieved the following*:
Most clients experience 

greater clarity

, a noticeable reduction in stress, feel significantly lighter emotionally, with a

clear sense of direction

, purpose, and hope for their future.
20 have become

#1 bestselling authors

under my direction. "Takara, you are an amazing leader of this publishing endeavor and I so appreciate your professional expertise. . . . Thank you so much! " Roberta Goodman
One famous author and oracle swears that my Manifesting Mastermind Group and technology

launched her career

. She now has several books published, teaches on stages throughout the world, and has even been featured on the Travel Channel.
Utilizing the nutritional products and other tools I create and/or suggest, numerous clients have been able to concentrate more, sleep better, feel less fatigued, and improve their overall health and sense of wellbeing.
Famous author, Joan Ocean, tried unsuccessfully for 10 years to write her next book. After working with me for just a short time, she said, "Because of you, I

began writing again

and now I can't stop!!!   I'm in that flow where the info keeps coming . . ."
A few clients had their clairaudient abilities successfully "turned on" during private sessions with me. The gift has continued to this day.
Within two days of a session, a woman from Toronto went from being legally blind to being able to see clearly. She said something popped in her head and she could suddenly see.
A female client had been trying unsuccessfully to get

pregnant

. After our private phone consultation which involved a past life regression, she was soon pregnant with twin boys.
Several members of a women's group I led had problems with chronic pain. Many reported being pain free during the group sessions. "I have been dealing with chronic pain and fatigue since 2000. While participating in Takara's groups, I would become

pain free

and always slept very well and woke up rested in the morning. The benefits from this would last several days for me. A wonderful benefit in addition to the amazing energy and insights gained in the group…" – Patricia Kasik-Therriault
* Every person is different. The results achieved depends on many factors. Obviously we can not guarantee that any of these results would happen for you. Although the first one is highly likely.
Thousands of readers, students, clients, and customers from across the globe!
"Takara has amazing insight and ability to get to the root of core issues, both negative and positive, in an incredibly efficient and clear way. This has allowed me to focus on the beautiful dream that truly is my reality, leaving the silly, ancient, and even ugly childhood "non-reality" behind. A wonderful, but failing, friendship and business relationship has healed before my very eyes because of Takara's phenomenal counsel."
"Dearest, dearest, Takara: You are such a Blessing! Thank you so much for your words of wisdom, and for your Heart energy. . . Such simple words, yet such a powerful message, the truth about moving forward is that we must move forward. Sometimes when we are in the 'thick of things' so to speak, the simple act of 'understanding' coming from someone else gives us the courage and permission to choose differently. This you have done for me with your kindness and compassion. Thank you for your poignant message."
"How do you thank someone who comes into your life and because of her influence your life is changed forever? Takara has graced my life with her many talents and skills. Especially through her healing arts, I have made quantum leaps forward in my life. At one crisis point she was able to facilitate my integration of a significant shift in only 10 minutes! I had been beside myself for over two weeks over the issue. Her knowledge, and keen ability to share it, have enriched my life forever! Perhaps due to her engineering and teaching background, she has an amazing ability to take extremely complex concepts and information and boil it down to bottom line usefulness with clarity. She makes things implicitly simple and understandable to a lay person. Her extensive studies in metaphysical and philosophical areas allow her to create freeways for those of us who don't have time to sift it all out. The clarity she creates with her accelerated techniques allows you to quickly come on-line with the information, to transition, and to push past limitations."
"I asked Takara for an energy session and was delighted with my outcome on the first session. I had been going through for some time an inability to move around in the world very easily, as my sensitivity was just too much to feel comfortable. Noise and things in a general sense were just overwhelming. From the day after the session, my whole frame of reference to everything was different. It put me in a place of feeling free to be myself and to want to share that freedom with others. It lifted a cloud of not knowing the way, to a connection to anything I might want to experience. Not what I was having to settle for because I wasn't sure of how to proceed. It was such a wonderful experience for me and I have told all my family and friends about Takara's work and most of them have requested her Energy sessions themselves with the same awesome results. Truly a gift for all those seeking quick changes for a whole new reality. Thanks Takara and much Love."
Following the principles I teach and utilizing the tools and programs I offer, you can become so calm, clear, confident, and connected that you move gracefully into a state of flow and synchronicity where opportunities seem to magically come your way!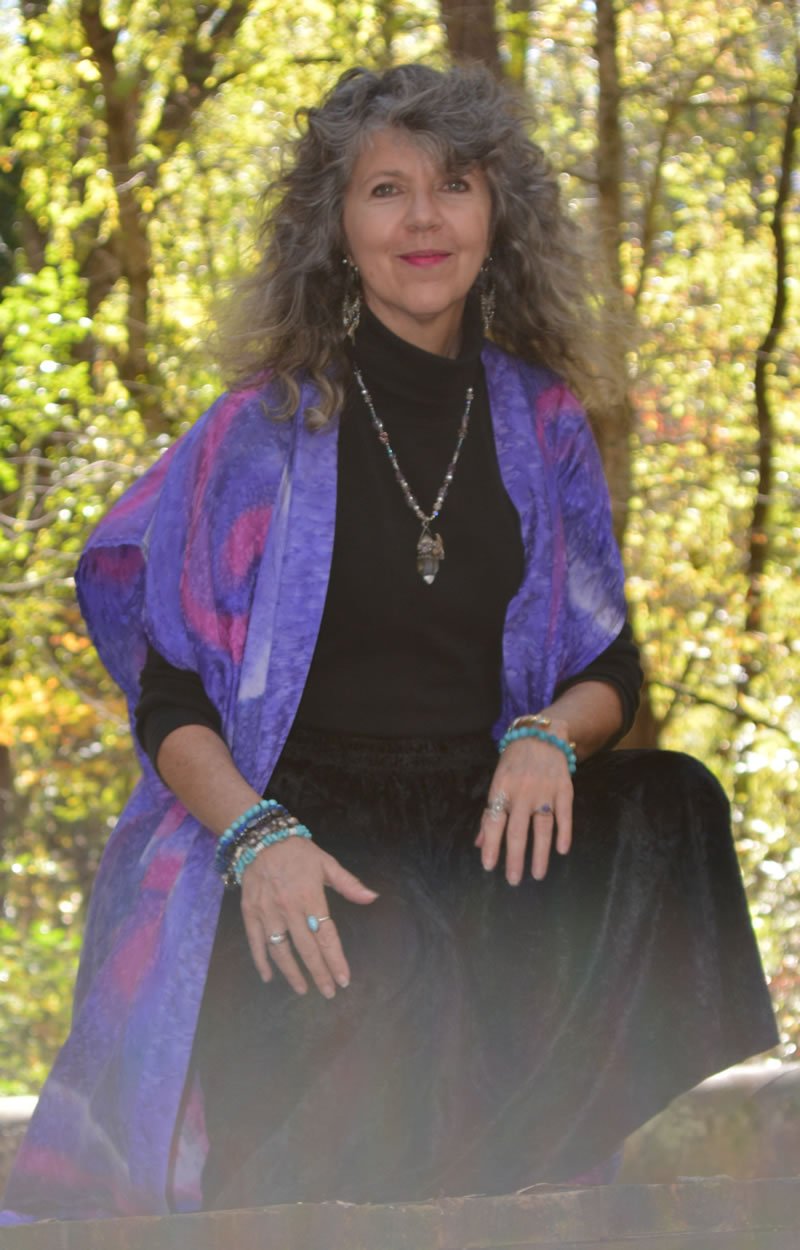 Hi. My name is Takara and I was once living the great American Dream. I had everything most people wish they had like a great career, beautiful home, sweet little red sports car, gorgeous guy on my arm, luxury dining and travel. Despite all of that, I wasn't happy. In fact, my stress level was off the charts and my health was beginning to seriously suffer.
I was an engineer and manager in pharmaceuticals manufacturing, winning awards as a corporate trainer and for managing multi-million dollar projects. Over 40 people reporting directly to me. Every decision I made affected the company's bottom line. My stress level was off the scales. One of my employees pulled me aside one day and asked if I was O.K. He said I looked like I'd aged 10 years in the past year. Sadly, when I looked in the mirror that evening, I had to agree.
It wasn't long after that when I finally hit the wall. I woke up one morning feeling sick. I was soon lying on the floor in the fetal position flashing back the horrific experience of being raped. I was 33 when the memories surfaced. The rape happened when I was 18. That was the moment my entire life began to change. It was my doorway to inner peace and joy, discovering the truth of who I am and my purpose for being here, achieving wholeness of body, mind, and soul.
As soon as I learned to meditate, dolphins began to spontaneously show up whenever I closed my eyes to do so. I not only could see them, but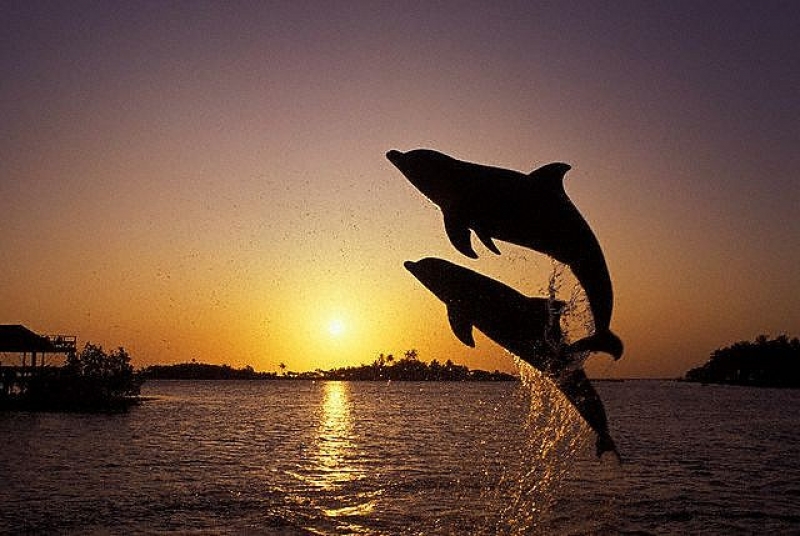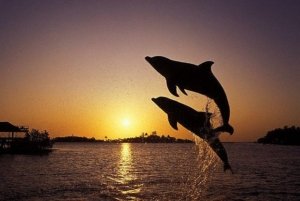 also felt enveloped and bathed in powerful loving, healing energies whenever they appeared. They literally rescued me from the emotional pain I'd been burdened with for most of my life.
I decided it was time for a radical change. I left the corporate world, moved to an island, changed my name, and started a non-profit for dolphins and whales. I've spent the last 20+ years traveling the globe, "receiving" insights, initiations, tools, and technologies for healing, getting clear on all levels in order to be a vessel of Divine healing and wisdom, enjoying profound synchronicity and experiences some would consider miraculous. All the while I've been contemplating the root cause of the issues faced by humanity and the environment.
Two of my books have made the bestseller lists. I have thousands of newsletter subscribers from over 100 countries across the globe. I teach workshops live and online, work one-on-one with private clients, and offer group programs. In addition to working with individuals on personal empowerment and mastery, I help small businesses thrive online and authors achieve success. I create healing oils and mists called Dancing Dolphin Alchemical Synergies made of flower and gem essences, aromatherapy, and the loving healing dolphin and other energies that come through me to bless each user. (Get more of the story by reading my books or visiting here …)
Save
Save
Save
Discover the secrets to lasting happiness, health, success, and a sense of fulfillment through the practice of meditation. In Peering Through the Veil: The Step by Step Guide to Meditation and Inner Peace, bestselling author and modern day mystic, Debbie Takara Shelor, takes you through her 18-year exploration of meditation in its myriad forms.
Chock full of personal experiences and words of wisdom, this book helps everyone from novice to long-term practitioner choose the best and most effective form of meditation for themselves. Perfect for anyone seeking inner peace, a reduction in stress, attaining enlightenment, lowering blood pressure, enhancing intuition, or forming a deeper connection with the Divine.
In this extraordinarily touching and heart-felt book, Dolphins & Whales Forever, nineteen cetacean ambassadors, visionaries, communicators, and facilitators of transformation share their personal stories of dolphin and whale encounters that changed their lives forever. The unique connection they each share with cetaceans has become their personal doorway to transformation, higher wisdom, and the ability to facilitate physical and emotional healing within themselves and others.
Let yourself be transported into the very depths of your soul as you journey along with the storytellers into the mystical, magical realm of higher consciousness that is the home (and playground) of the dolphins and whales.
Discover Some of Takara's Products and Programs
Visit the links below to enJOY the many transformational, metaphysical, energy healing, personal empowerment, spiritual growth, meditation, pendulum dowsing, conscious manifestation,  and other powerful products and programs offered by Takara