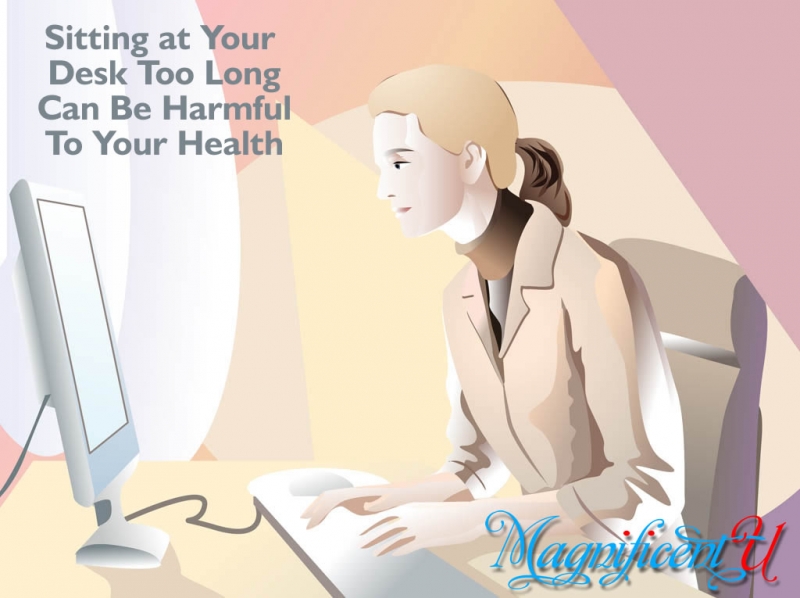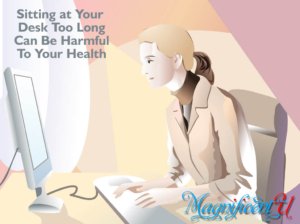 Sitting all day is HIGHLY unhealthy!
Time to STAND UP.
As an author and online entrepreneur, I used to sit a lot. I eat right, get enough rest, drink plenty of water, exercise regularly, etc. Bottom line … I care about my health. When you have had poor health and been able to turn it around and achieve vibrant health, you are willing to do lots of things to maintain that. So when I heard about how harmful sitting all day can be, I decided to do something about it.
Lots of people are purchasing stand up desks. There are even stand up desks with treadmills attached, so you can literally walk all day if you want to. I know enough about safety, fatigue, and such to know the treadmill idea probably won't work for most people. It requires too much coordination. In a previous life (haha) I was an Industrial Engineer with an emphasis on safety, ergonomics, and team development.
I always keep safety in mind. I also consider ease of use. If it isn't right there with you and easy to use, most people will abandon whatever it is very quickly. I'm always problem solving and this stand up desk and do a little exercise idea was quite intriguing.
I decided to rig up my own stand up desk before going out and buying one. My computer screen can be tilted, so I can look down and still read it easily. My keyboard and mouse cables are long enough to stretch to whatever height I need them to.
As an ergonomic professional, I know that regardless of whether you are sitting or standing, when you type on your keyboard, your arms need to be down at your sides, upper arms completely vertical, and a perfect 90 degree angle at the elbow. The wrists need to be perfectly flat. When you bend your wrist (either up or down) and type very much, you risk the pain and chronic problems associated with carpel tunnel and other wrist and tendon damage. If you are sitting, your thighs need to be parallel to the floor (hips bent at 90 degrees).
So I went looking for a box, or boxes, that would get my keyboard to the perfect height if I was standing. To figure out that height, you just have someone measure from the floor to your elbow. The tricky box (a board would also work) was something that was wide enough to accommodate the keyboard and the mouse. Luckily, we still had the box lying around from my son's Xbox 360 Tony Hawk Shred accessory. It's kind of like skateboarding with a video game. Anyway, the box was a great size for this application. Now I just needed something underneath that box to sit on top of my desk that would get me to the right height. I found a box the perfect height.
That worked very well. I tried it for a few days, standing for an hour, sitting for an hour, standing for an hour, etc.
But what to do about the exercise piece.
I've always loved The Firm workout videos and I happened to have their Wave exercise gizmo. I set that up where I would normally stand. I knew picking up my feet to walk on a treadmill wouldn't be easy when trying to type or read text on a screen. But rocking side to side on the wave means you never have to pick your feet up. That I could easily do. I had to find a taller box to accommodate the extra height of the Wave from the floor.
Instead of sitting for an hour and rocking for an hour, then repeating, I find that I am rocking for most of the day. I find it easier than standing still, which makes my legs ache after awhile. Its a great workout. And, it solves the issue of sitting too long.
Even if you don't want to add it to your desk, the Wave is a great workout. You can get one here.
If you have low back pain, alternating sitting and standing can strengthen and relax various muscles and potentially relieve some of that. I used to suffer from low back pain and found that the shoes I wore, chair I sat in, and the bed I slept on made a huge difference.
Have fun with your DIY stand-up desk.