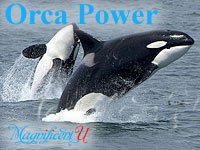 Years ago I received a call from a very powerful and well-known healer from Hawaii. She wanted a private session. We scheduled the session for 6 p.m. on an evening that my son was going to be away all night on a camping adventure with the Boy Scouts. Driving home after dropping him off, I had the realization that the session was not only going to be for her, but also for me.
We had never met. Her inner guidance navigated her to my Dolphin Empowerment website, as it does for so many.
As soon as the conversation began, the energy started moving, and profound insights began to pour in for both of us.
What had originally been planned as a 45 minute to 1-hour session turned into a 6-hour energy healing extravaganza. We talked, we laughed, we shared stories all while the energy was pouring through both of us.
When it was all said and done, I had helped her to turn on the more finely-tuned nurturing aspects of the dolphin healing energies she works with, while she helped me to connect more fully with the truly intense orca healing energies that really power it up, amp it up, to blast through pretty much anything standing in the way. That power is exemplified by how you feel almost blown backwards when an orca breaches (leaps completely from the water). When dolphins frolic, its joyful, playful, creating an almost giddy level of joy. Orca … mmmmm …. that's power and that is my true resonance. That is why only those who are truly ready and dedicated to experiencing real, tangible shifts in their life tend to show up to participate in my programs, have private sessions, or use my products. They aren't designed for people who just want to be mentally stimulated or entertained.
There is a reason I was drawn to live in the Northwest, connect deeply with the orca, Lolita, and her family there. There has always been a very intense side to me with Aries rising, being an only child, greatly preferring a dramatic clothing style over other choices, and being a natural-born leader. This activation was an opportunity to step more fully into the truth of who I am and what I'm here for.
In one of the Facebook chats I used to offer, I used that blasting energy to break up some pretty icky energy hanging around someone. As soon as I started talking about blasting, inviting the others to join me in that intention, and I began using the sounds I create for such work, the person watching the energy in her space began to see Golden light – where before all she had seen was darkness.
Dolphin orca healing energy … Powerful stuff!