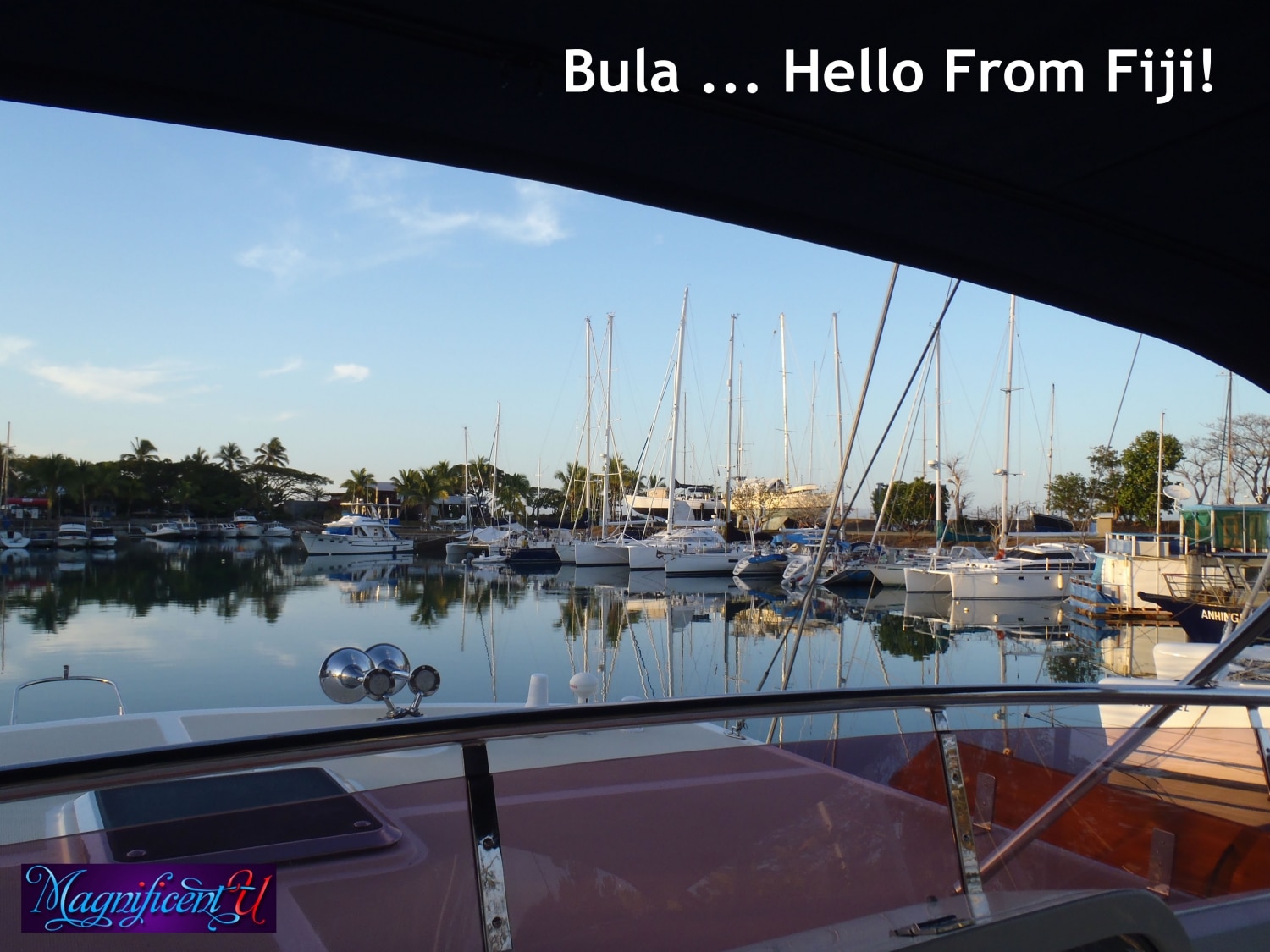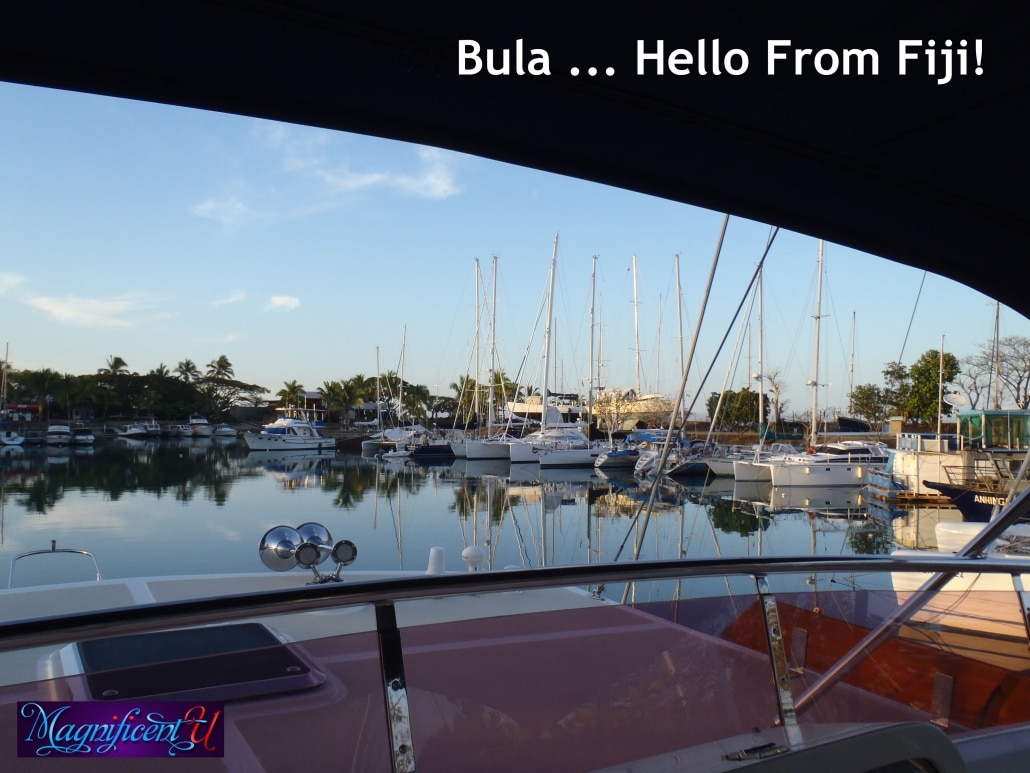 It's noon on Saturday here in Fiji in the South Pacific. Wow – a great and adventurous trip so far!
We drove to D.C. on Monday. Did some last minute packing and shopping, had a fabulous Ethiopian meal.
Our flight headed out on Tuesday at 4:30 from Dulles. A 5-hour ride to L.A. We got to see the new Karate Kid movie. It was truly great. If you haven't seen it, I think you will like it.
In L.A. we had a 5-hour layover. When I went to the counter to get our boarding passes to Fiji, I was told that without a return ticket or a ticket to somewhere else, they could not let us on the plane. Yikes! I had a picture of the boat we were boarding in Fiji as well as a letter from the captain, but that wasn't good enough. After all the money I'd been spending on preparing for the trip, I didn't have enough in any one account to purchase two full fares from Fiji to Syndey. So I had to call my mom in the middle of the night. It was around 11 East Coast time already. I said, what a horrible daughter I am. Wake your mom up in the middle of the night to ask for money. What great parents though, they bought the ticket and we were able to get our boarding passes. The ticket to Sydney is refundable.
The waiting area for the flight we were taking on Air Pacific had enough chairs to hold about 20 people. We couldn't figure out how a really tiny plane was going to fly 10 hours without refueling. Turns out it's just a small waiting area. They stuck us on buses and transported us to a big jumbo jet.
The flight was the worst I've ever taken. The plane was nice enough, but neither Jess nor I could sleep. By the time we took off it was already 2:30  a.m. East Coast time. Once on the plane, I had eye shades, ear plugs, neck pillows. We added the small pillow and blanket the airline provides. We should have been golden and gone right to sleep. But neither of us could. We never did sleep.
Finally, we arrived in Fiji where our sweet Fijian taxi guy picked us up at 5:30 a.m. and drove us to the Marina. What a gorgeous drive.
We boarded the Furthur and began the adventure here.
It's taken a few days to catch up on sleep. But by now, we are good to go.
This morning I woke up at 5:30 a.m., got up before anyone else and headed to the top deck. I wrote for awhile on my new book, then photographed the sunrise over one of the Fiji islands. We are anchored off shore near a gorgeous marina where we had dinner yesterday.
During low tide, an island pops out of the sea. We took the dingy over and snorkeled this morning around the coral reefs. What cool fish. It was Jess' first snorkel experience. He loved it.
Later he got to kayak for the first time.
Gotta go. The internet connection is very slow. So, no pictures or anything, even though I've already taken a couple hundred.
Hello to all our friends everywhere.
Until next time,
Takara and Jess