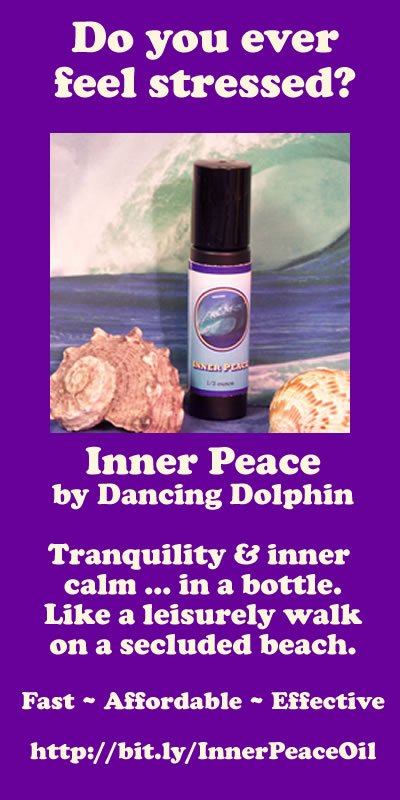 Do you ever feel stressed?
Of course you do.
We all do at one point or another.
Life has a way of knocking you off balance, throwing things at you that you were expecting, and being downright tough sometimes.
One of the first products I ever created, and still one of the most often purchased and enjoyed, is Inner Peace by Dancing Dolphin. Its like tranquility and inner calm in a bottle. Like a leisurely walk on a secluded beach.