According to the English translation of the bible, Jesus is quoted as saying: "Don't try to remove the spec from your brother's eye until you have removed the plank from your own." I'm quoting from memory, so it might not be exactly those words. It is close enough for you to get the gist though.
It is very simple and wise advice really. Don't try to help others until you yourself are healed, whole, balanced, integrated, and aligned – body, mind, and soul. Yet all over the globe wounded healers, psychics, coaches and others are trying to help clients and friends when they themselves are still an emotionally wounded mess.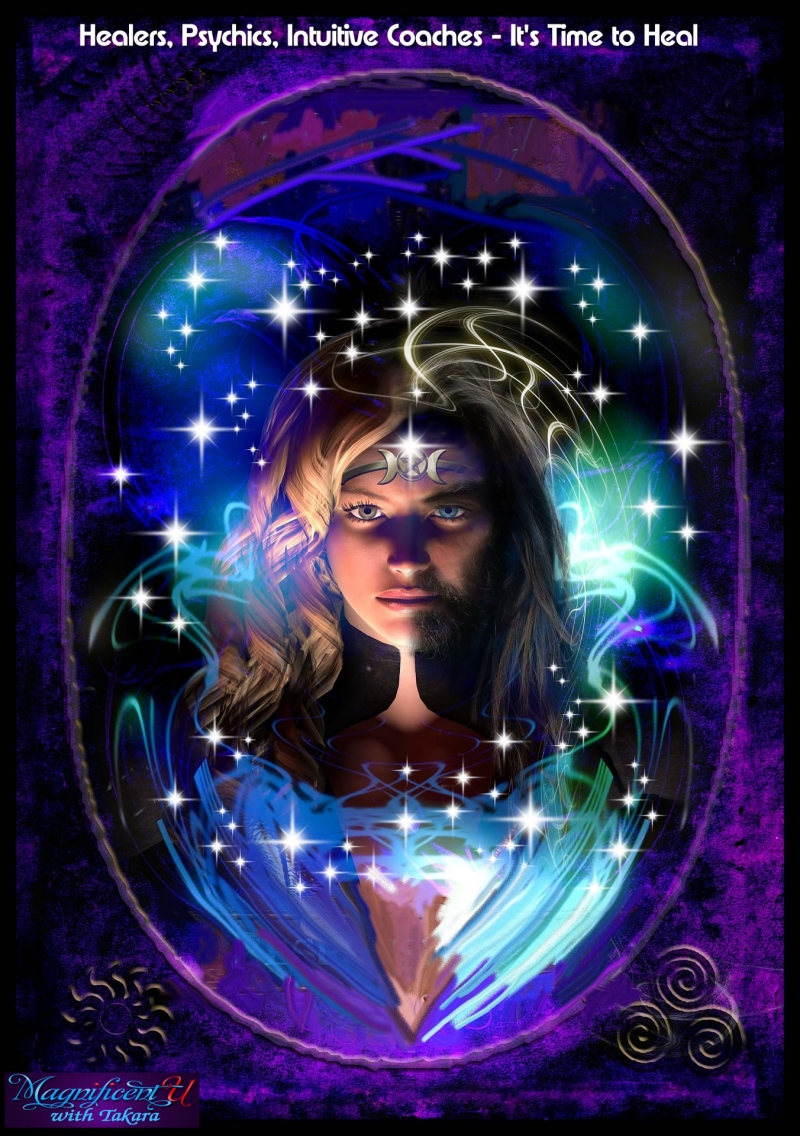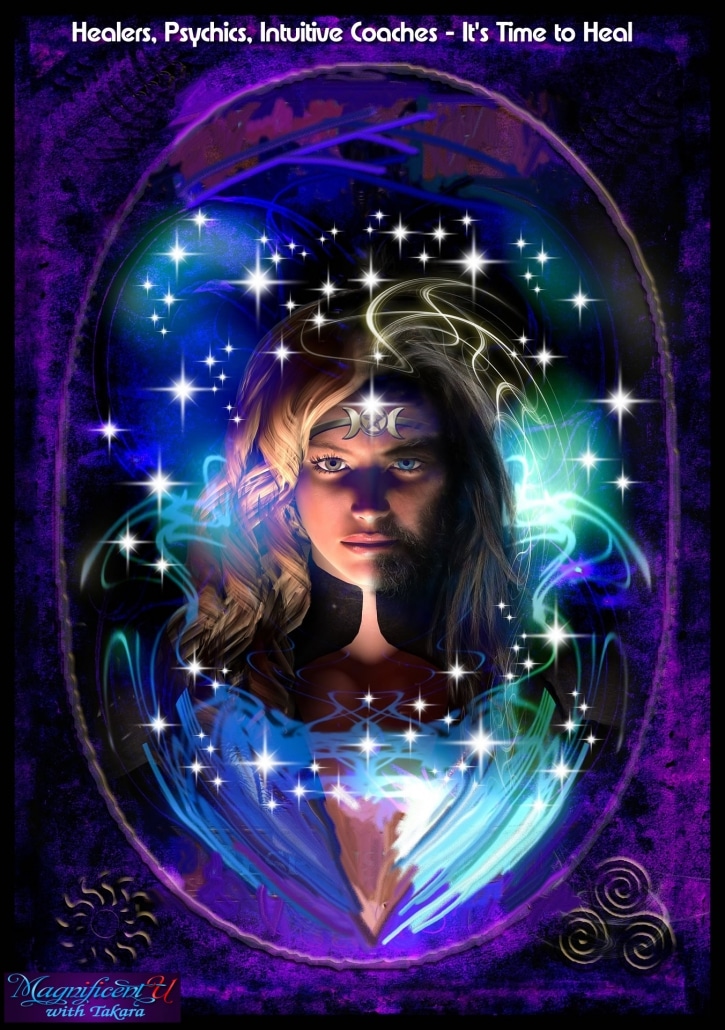 Over and over again I share with you what I call the Noble C's (calm, clear, confident, Divinely connected, and couragous) and how important it is for you to achieve and maintain that "state of being." It is vital if you wish to live a joy-filled life, to grow and evolve as a person, rise in consciousness and awareness, reach your highest potential, manifest your true heart-felt desires, and ultimately to have the greatest possible impact in helping others.
That can't happen if the subtle and not so subtle issues have not been discovered, acknowledge, and truly healed on all levels. People with deep issues, trauma dramas from the past that have not been properly addressed, phobias, biases, and judgments passed down through their lineages taint their every thought, word, and action. And, it keeps them from rising up higher in consciousness, and awareness.
It's understandable how this happens … people are naturally drawn to things they need themselves. Many people in the healing arts are drawn to energy healing, life coaching, psychology and other healing fields because they themselves need work in those areas. I know when I first was "inspired" to begin creating Dancing Dolphin Alchemical Synergies (energy healing oils & mists), it was to address the numerous deep issues I myself was carrying. Physical and severe psychological abuse, rape, bullying, betrayal by a close friend, numerous experiences of love and loss, being forced to move away from who (I thought at the time) was my one true love this lifetime, and many many other issues left deep emotional scars and many unhealed subconscious issues. And that is just this lifetime.
Think of the crusades, the inquisition, slavery, the plague, the trail of tears, and so many other times and challenges that people have faced over eons of time. Those traumas, science has now proven, are passed down to the next generations.
Every person born in a female body automatically gaines a series of subcscious beliefs that they are less than, less loved by God, unworthy, etc. because of how deeply those beliefs are held by people who practice the various major world religions. Those beliefs, of course, are completely false … the Divine (by whatever name you resonate with) loves everyone everywhere (inluding animals, plants, ants, and everyhing else in creation) equally.
There is a saying (I have no idea where it came from) that the sins of the father are visited on the sons for 7 generations. When you consider "sin" to be "wrong thinking" as I do, then this new scientific discovery makes actual tangible sense with real world implications. All of this subconscious caca is skewing, tainting, and distorting the energies coming through the healers and the information the channels and psychics are "receiving" and sharing with clients.
It is particularly bad in the western world where most people have completely turned off their intuitive / feeling body. They have only their mind to trust about anything. And hopefully by now you are beginning to understand how truly untrustworthy that can be sometimes. because of false beliefs and fears held in the subconscious.
I wish the book I'm working on right now was out already so when I mention levels of consciousness. you would have a deeper understanding about what I mean. Until then, just know that to truly step into your power, to lead a life of grace, flow, freedom, and joy, to see and "know" clearly, a great deal of deep deep inner work is required.
You are never "done." No matter how high you climb in consciousness and awareness. No matter how much information you channel or energy you "bring through," there is always more and deeper work to be done. It is an ever upward spiral that you are journeying around.
You can tell you have work to do when you are "triggered" by anything. Triggers look like:
anger
judgment (judgment involves emotion, discernment is very logical and completely devoid of emotion)
upset
name calling
reactions of any kind to people or situations
sudden lack of confidence, self doubt, or confusion
Even just reading the news or social media can trigger your "stuff." That's why many people avoid both. I avoid news but spend a great deal of time on social media sharing insights.
Because of how easy it is to have skewed information coming through a channel, I rarely let anyone do energy healing work on me and almost never get "readings." When you have healed (body, mind, soul) enough emotional baggage, have done soul retrievals and other processes that help you become more "whole," have stepped into a state of grace, synchronicity, and a greater level of ease, are highly in tune with your intuitive/feeling body, then you can immediately "feel" and know if someone is genuine or running hidden agendas, if they are of a high level of consciousness, and if the information and energy coming through them is pure.
Every single products and program I have been "inspired" (brought in from higher dimensions to assist humanity) is designed to help you get to that place yourself … I have never met anyone living at a higher level of consciousness who hasn't had significant help to get there. And, no matter how far they rise, there are occasions when they still need assistance. Thinking otherwise is why mamy stay stuck.
Dancing Dolphin Alchemical Synergies offer extraordinary support to help you grow and evolve, rise in consciousness and awareness, and to address the deep dark subconscious things that keep you stuck and playing small. As I evolve, the energies the synergies carry do as well.
I've said for years that everyone needs to go through at least 1 bottle of Forgiveness while working with the meditation and training I put together to assist. And that is definitely still true.
Yet, the more I work with the ideas I've shared in this article – as well as the deep dive into all these subjects that I'll be sharing in my upcoming book – the more I realize that everyone also needs to work with the energies of Finally Free. And then in a year or two do another bottle of Finally Free. And then to continue this out into the future.
The Creative Invocations for the I Am Presence contain specific teachings, healing technologies and Dancing Dolphin transformational energies to help you integrate your Diviine aspects of self into your third dimensional reality. Visit this link to get Finally Free and Forgiveness now!