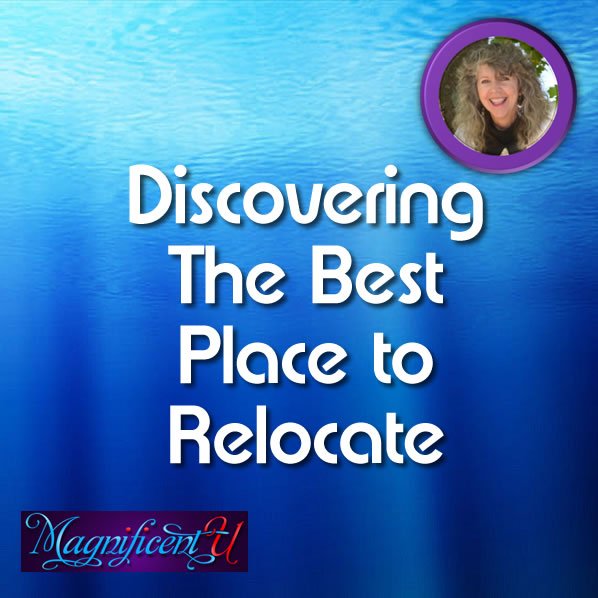 We were in the middle of a huge discussion about choosing the best place to relocate in one of the groups I lead on Facebook. Moving is something many light workers are called to do on occasion. With that in mind, I thought I would share some of the thoughts here that I have been sharing there. Just some things for you to contemplate if moving is on the horizon. This particular discussion began with the person wanting to live near the beach and to see dolphins often …
When it comes to moving, I strongly encourage you to visit, stay for a week (or more) before you ever make that decision. A beautiful beach is not enough to cause one to be happy in a location … although it definitely would make many of us happy. If you have taken my ecourse on dowsing, at the end of the ebook part of the course, the example I go through is this very thing … how to determine the best place to live (for you right now). There are a lot of factors that come into play of course. And dowsing is just one tool one should use in making decisions about anything (not the end all). But I walk you through making a list of what is important and how to frame your questions. In the end, when you lead a spiritual life, you are brought to the places that the Universe and your soul want you to be. But you might want to check out that example as you contemplate another move.
A beautiful beach and regularly seeing dolphins are fabulous. But there is so much more I would put on a list about where I want to move to. Community. Open-mindedness. Cost. Being in harmony with the location and the people (every place feels different as we talked about in the beginning of this). Availability of ample choices of organic food and health food stores. The potential for local clients. Where would my heart sing and I would feel "at home" vs. the opposite?
Personally … I'm smack dab in the middle of the bible belt 5 hours from the nearest beach. Luckily I have friends at the beach and can visit whenever I want to. I have felt out of place here at times. My inner circle of friends (none of whom live here) keeps me sane and I reach out to them by phone whenever I feel inspired. But this is precisely where I am to be right now. The Blue Ridge Mountains have been speaking to my soul since the day I was born. The mountains and the vibe (underneath the human fear/belief matrix) are extraordinary.
I'm here to anchor energy, to clear and release some very old stuck stuff that's been here since even before all the wars that occurred here so long ago. I'm activating things, uplifting the vibration, etc. People are "waking up" and they are magically finding me. And, intuition has led me to unusual places where I'm meeting like-minded friends and pockets of community. As has been the case for me most of my life … when I'm firming established in a place and have a huge wonderful community … that is usually when it is time for me to leave. hahaha Reminds me of Nanny McVee. So … not all moving decisions are about what your personality wants. Some of them are about where you are needed, where you have a "contract" to show up, and where you can do the most good in the world. Only you can know such things.
Have a Magnificent Day,