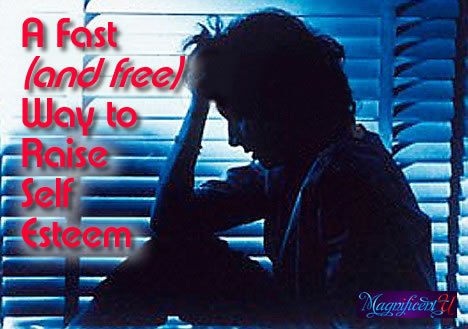 "I'm so sorry."
"I'm sorry."
"Please forgive me."
Everywhere you go, you hear someone saying these words. Maybe it's even you saying them.
Stop it immediately.
Please.
Especially if you are interested in manifesting your desires, improving your health, and being happier in life. These words can destroy your self-esteem. Or, if you are already suffering or struggling with low self-esteem, they can take you even lower and deeper into that.
After twenty years of working with highly-refined energies, dowsing, meditation, and being an empath, I've become … like a human pendulum for what is helpful or hurtful to the human body, mind, and spirit. I can literally feel, within my own body, how beneficial or detrimental various words and phrases are to the personal speaking them, how foods, herbs, and drugs affect the person taking them, and even how people they spend time with empower or disempower them.
As I shared in The Power of Words, what you place after the words, "I Am" are critical to health, happiness, and success.
If you desire flow, freedom, and a rise in vibration, then detrimental words like these simply must be eliminated.
How easy do you think it is for a "sorry individual" to experience freedom and flow, health and happiness?
I'm not saying to suddenly become rude or inconsiderate. What I'm saying is to be careful how you say it.
As my beloved teacher, Stuart Wilde, used to say, "Your word is law." And it is. Every word you utter is a command to the subconscious mind about what you want in life.
In the beginning was The Word … I'm sure you've heard or seen that before.
Since you are a spark of Divinity having a human experience, your word is a powerful tool in your manifestation toolbox.
They say you should watch your thoughts. What you verbalize has infinitely more power than mere thought alone.

Back to the idea of your word is law. Stuart said, "never make promises." Definitely never make idle promises. But, if you have to say you will or will not do something, if you say you will, then do. If for some reason you can't, let people know and make it right.
Living in New Mexico, I had to learn the hard way about flowing with change and expectations.
Plans are constantly changing there. People can't make it to various events they signed up for. There might be a family emergency, a flood (literally) preventing road crossings, or some health issue or another. You quickly learn to live fully in the moment without expectations of what the moment you are in is supposed to look like.
Learn to trust that if something is "supposed" to happen, it will. And if a certain person is supposed to be there, they will be. The more you move into living that way, the less your happiness depends on the behavior of others, or yourself.
When you can drop expectations, you are totally free.
Who you are is a magnificent being with unique gifts, skills, and talents.
The more you apologize, the more you are telling your subconscious mind that you are not enough, that you screwed up … again, that you let someone down … again. That is nonsense.
These are not the affirmations you want to be making to the world about what you want in your life.
Yes, if you make a promise, call and say something came up and you need to reschedule. But say, "I apologize," or "sorry," but never "I'm sorry."
When you have reached Avatar status, and successfully healed all your own issues, then it is time to consider taking on issues outside self. Until then, I think that Jesus quote makes great sense: "Don't try to remove the splinter from your brother's eye until you've gotten rid of the plank from your own." As long as you are running the three core human fears:
fear you aren't enough
fear you are unloveable
fear of abandonment
you will have damaged self-esteem and you need to actively work on improving it. Saying I'm sorry is counterproductive to that cause.
I can hear you saying, "but what about the phrase, 'I Love You, I'm Sorry, Please Forgive Me, Thank You' made famous by Dr. Joe Vitale?
Bless people and situations, absolutely, it is very empowering to you and them to do so. But those are not the best words to choose.
"I love you" – powerful words. That is a great thing to say to bless another or a situation. "I bless you" or "bless you" is another.
"I'm sorry" – don't be. We've already discussed why. I go into it further in the other article I mentioned.
"Please forgive me" – for what? What did you do to feel the need to beg forgiveness and from whom? Who are you begging forgiveness of all day?
"Thank you" – another great thing to say. Any affirmation of gratitude is a great mantra to have.
So overall these statements negate one another internally. Thank heavens they end on a positive note.
It would be much better to leave off the two that are disempowering, particularly for anyone struggling with self-esteem issues.
If you have not already accomplished all your goals, then self-esteem – belief in self, belief on all levels that you deserve your desires, belief in your gifts, your magnificence, your own Divine – is definitely something you still need to work on.
We are all still working on these things. It is part of the lessons of planet earth.
On the path toward enlightenment, being empowered, learning to speak in an empowered way is part of the journey. Pay attention to your words and choose those that are empowering and will assist you in raising your self-confidence and self-esteem.
Just as I was completing this article, I came across this statement: "the late Dr. Emoto always said, 'Love and Gratitude' is the most beautiful energy and it improves immunity." This is referring to the water molecule experiments of Dr. Masaru Emoto. So, just as I concluded that love and gratitude were the most empowering words, Dr. Emoto's findings agree.
Have a deLightful day,

Return from the Fast (and free) Way to Raise Self Esteem Page to the Magnificent U Home Page
*Image CreativeCommons Use from Alachua County on Flickr: https://www.flickr.com/photos/alachuacounty/