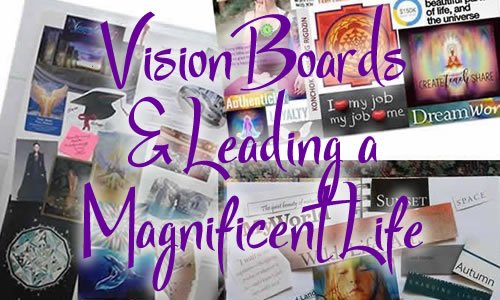 I was taught from an early age that I would never be able to achieve my dreams. I was in grade school. I remember the day distinctly … as if it only happened yesterday.
My best friend Kathy and her family had gone to Club Med on an island somewhere and she brought me back some gifts and a poster of a beautiful white-sand beach with turquoise water and palm trees.
Knowing the deep dolphin and ocean-connected person I am today, you can imagine the soul-longing that created within.
Back to the story …
I knew my dad had a good job as an engineer and manager, so I asked my parents, "How come Kathy's family gets on a plane and flies to places like this on vacation and we get in a car, drive for hours, stay at Holiday Inn (kind of like Motel 6 back in the day), and eat at Stuckeys (pretty awful food) when we are on vacation?
My dad's words put a nail in some limiting belief coffin inside me somewhere. He said, "There are people who save money and there are people who squander money. Savers have lots of money in the end. Squanderers end up with nothing." I was heartbroken. There was no question about which type we were … which means I would never ever have the things I wanted most in life.
Fast forward to my early 20's. I wanted to be a female executive of some kind and was putting myself through community college to get an Associate degree in Business Administration. I subscribed to Working Woman Magazine and they had an article about Vision Boards. I thought putting a bunch of pictures on a wall was a pretty silly idea. But Working Women Magazine was my authority around success at the time, so I decided to follow their advice even though it didn't seem logical.
I created a Vision Board using their instructions. The first thing I put up there was a photo of the guy I was dating along with an image of wedding rings next to it. I put up several pictures included a pile of money, a beautiful tropical beach, and finally a gold RX7 sport car. I'd never seen a gold RX7 for real. But the picture of it was gorgeous. I was really into sexy sports cars at the time and that baby had such beautiful lines. LOL.
I have no idea how long I had that poster on my wall … a year or two maybe. But I took it down after I broke up with my fiance … you know, the guy in the photo on my vision board. And I pretty much forgot about the whole thing.
I was driving around one day in my newly purchased gold RX7. I'd bought it used, 2 years old with only 8,000 miles on it. I'd literally started hyperventilating as I signed the loan papers. I had never spent that much money before.
And then it hit me … OMG I used to have a picture of this exact car on my wall. And, I had a photo of the guy I recently broke up with along with wedding rings … we had purchased wedding rings before I called off the wedding. I was now making enough money to purchase the car and continue putting myself through school … which means I had successfully manifested the pile of money. And the guy and I had spent a week in Miami Beach on spring break … so even the tropical beach image had come true … HOLY CRAP!
That single moment driving in my new car was the moment I knew I wasn't "stuck" with my dad's image of what I could have in life. It's the moment I knew that I could decide, that I didn't have to "settle," that I could "have it all" if I really wanted to. And that's when I began allowing myself to dream … and dream big. Because I had been able to manifest these things, I now knew that my dreams weren't just pipe dreams … that I really could create my world the way I wanted it to be. That's when I changed majors and started going to Virginia Tech to become an engineer … a career which allowed me to enJOY traveling in the company's Learjet, money to afford lots of travel and the various luxuries I wanted.
That was DECADES ago.
I've learned so much more about manifesting and creating the life you choose since then.
I'm not just talking about tangible physical "stuff," which many of us stop caring about as we grow older. I'm also talking about better health, better relationships, more joy, a deeper sense of purpose, finding your "tribe" of like-minded friends who love, honor, accept and appreciate you just as you are. I'm talking about you becoming the person your soul wants you to be … your highest potential, the person who can't wait to leap out of bed in the morning excited to start your day, the person making a bigger difference in more people's lives, the one who loves who they have become.
In my newest program, Vision Boards and Leading a Magnificent Life: The Online Program, I will, of course, teach you how to make an epic vision board, plus LOTS of ways to enhance it so it becomes ever more powerful and effective. I'll share with you numerous Turbo-Boosters for manifesting that can make a HUGE difference in your ability to live a joy-filled meaningful life. You will also get to experience 4 powerful transformational activations that can help break loose the internal things (beliefs) that are holding you back. You will learn how to get in touch with, enhance and fine-tune your intuition so you know the "right" actions to take to manifest your deepest desires, and much more.
Just as I was putting the finishing touches on the sales page, I received Divine guidance that in addition to the teaching, I was to create a special Advanced Energy Healing package to go along with it using one of the Dancing Dolphin oils I rarely talk about (Priestess Fire – it "burns through" limitations), 3 mini Harmonic Restoration long distance sessions (a technology I "brought in" late last year), and finally a series of transformational shamanic healing meditations to help you release the fears and activate you latent manifesting codes. That package alone is worth far more than the cost of the course.
Visit this link to discover how to achieving your dreams with the all-new Vision Boards and Leading a Magnificent Life Online Program