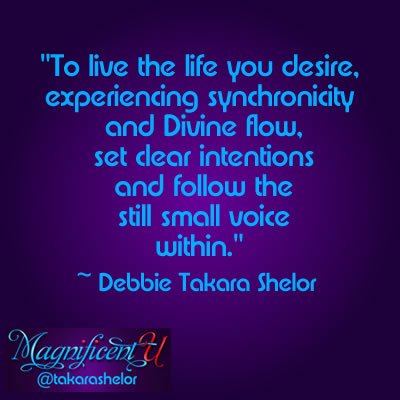 I talk a lot about synchronicity, getting in flow with the Universe, setting clear intentions, and following the still small voice within. Even though it happens quite often in my life, I always feel deLighted and grateful whenever an unexpected synchronicity occurs in even the smallest of ways.
I've had two thoughts/desires recently that were both fulfilled because I followed one small idea that passed quickly through my mind. The first thought/desire was that …I'd love to do more workshops and have booths at a few more holistic/new age shows. The second was that I'd love to take my son Jess to the beach sometime soon.
I spent a few days with my cousin helping her move. Before I headed home, it occurred to me that there was a body/mind/spirit event happening in the city she lives in – a rarity in this part of the world. Paying attention and following through on what the still small voice within was inspiring, I went to the show.
While there, I came around a corner and saw a lady I met over 10 years ago in Denver, CO at INATS (the International New Age Trade Show). I remembered her art. She remembered my oils. She had a copy of my Dolphin & Whales Forever book and knew a few of the other authors. We had a wonderful reconnection, talking on and off all day. I always pay attention when I'm speaking with vendors that I'm not monopolizing their time when they are trying to make sales. When others approach the booth, I always leave so they can sell their things and pay full attention to those interested in what they are offering.
During one of these moments of conversation, I asked her about other shows that she did and which ones had been very successful for her and which ones to avoid. We talked about several and then she mentioned a huge show coming up soon in Virginia Beach and that the woman running the whole thing was just across the aisle. Of course I then went to meet the show manager for this upcoming show. Before long, I was signed up to not only have a booth at the show, but to give a talk. Right now we are waiting to see if I will actually be giving 2 talks. The show in Virginia Beach is 2 days and begins July 9th. I can't wait to see my friends who live there, get to reconnect with many people I met when Jonathan and Andi Goldman were doing their recent workshop at A.R.E., and to see the dolphins that always seem to swim past when I visit.
So, I'm taking my son to the beach and I'm doing another show and giving a lecture. That's how easy it can be. Just be clear about what you want and then follow through when the Universe gives you an idea of something to do, say, or experience.
Have a magnificent day Dear Ones!

Return from the Setting Clear Intentions and Following the Still Small Voice Within Page to the Magnificent U Home Page
Save