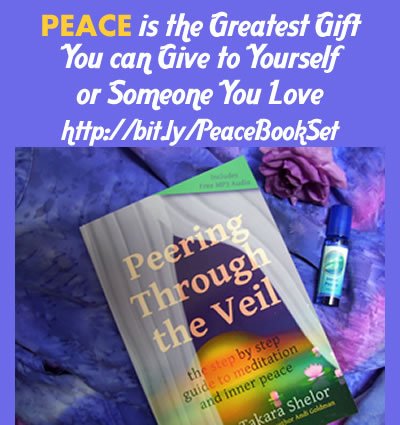 Stress has become a normal part of life. Worry, frustration, and constant concern can wreck havoc on a person's level of joy, health, and ability to make good decisions.
For yourself or someone you love this holiday season or any time, we have the Inner Peace Set by Dancing Dolphin.
It contains the bestselling book, Peering Through the Veil: The Step by Step Guide to Meditation and Inner Peace, along with the Dancing Dolphin Sacred Healing Oil of Inner Peace to help you come back to you calm, centered, relaxed self.