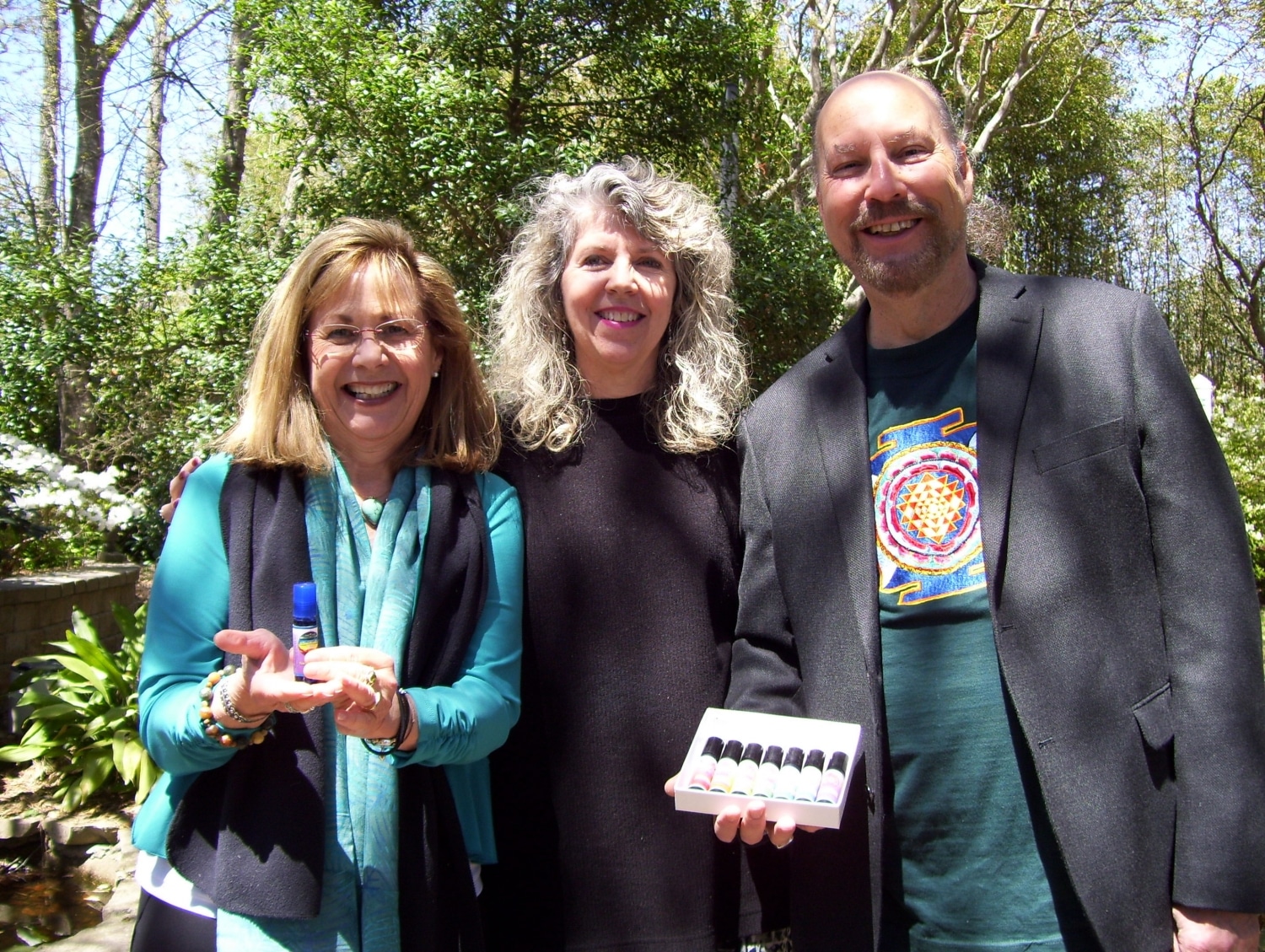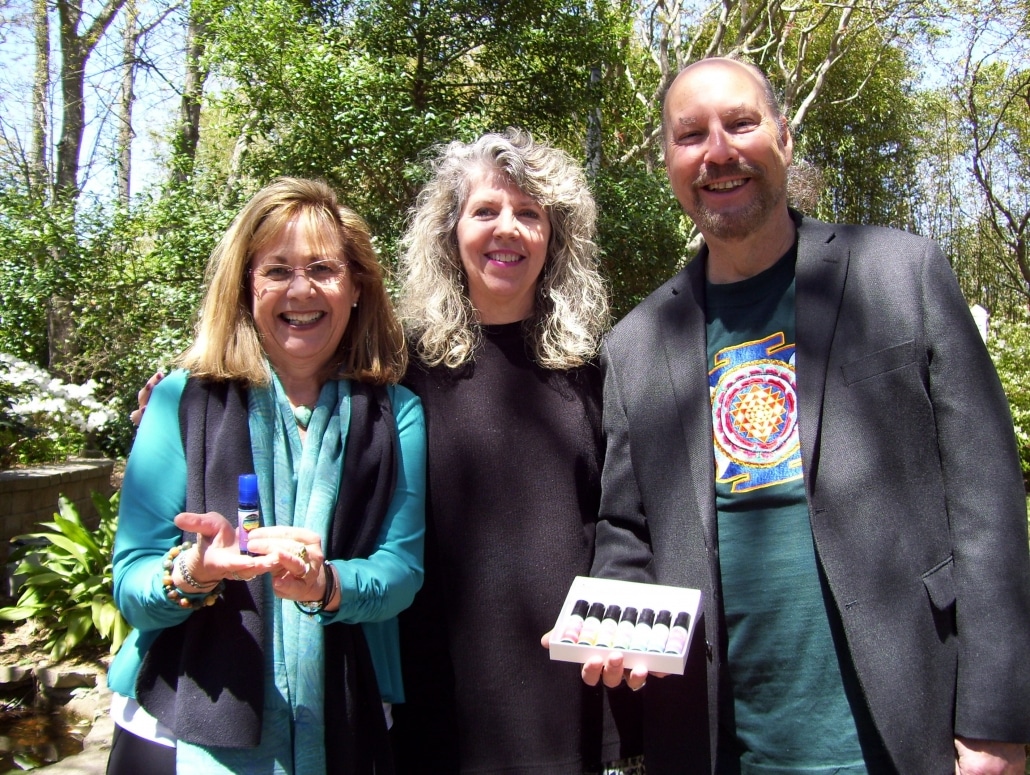 Andi Goldman, Jonathan Goldman, and I had so much fun doing this photo shoot for my Essence of Sound oils that are infused with his sacred music.
We used to see one another in Denver quite often … since I lived in Santa Fe and they lived in Boulder. It was a great meeting place. For the last several years we've been hanging out in Yogaville and the lovely grounds there. This is the first time we got to see one another at the beach. It was so wonderful having dinner together with an ocean view. So much fun!
Right after I began making them, Jonathan and I did a photo shoot holding the oils many years ago. I decided it was time to get some updated images.
Andi is holding Tantra of Sound (the frequencies are based on a book she co-authored with Jonathan). Jonathan is holding the Chakra Kit that I developed from his Chakra Chants music as well as crystals, colors, and aromatherapy unique to each chakra.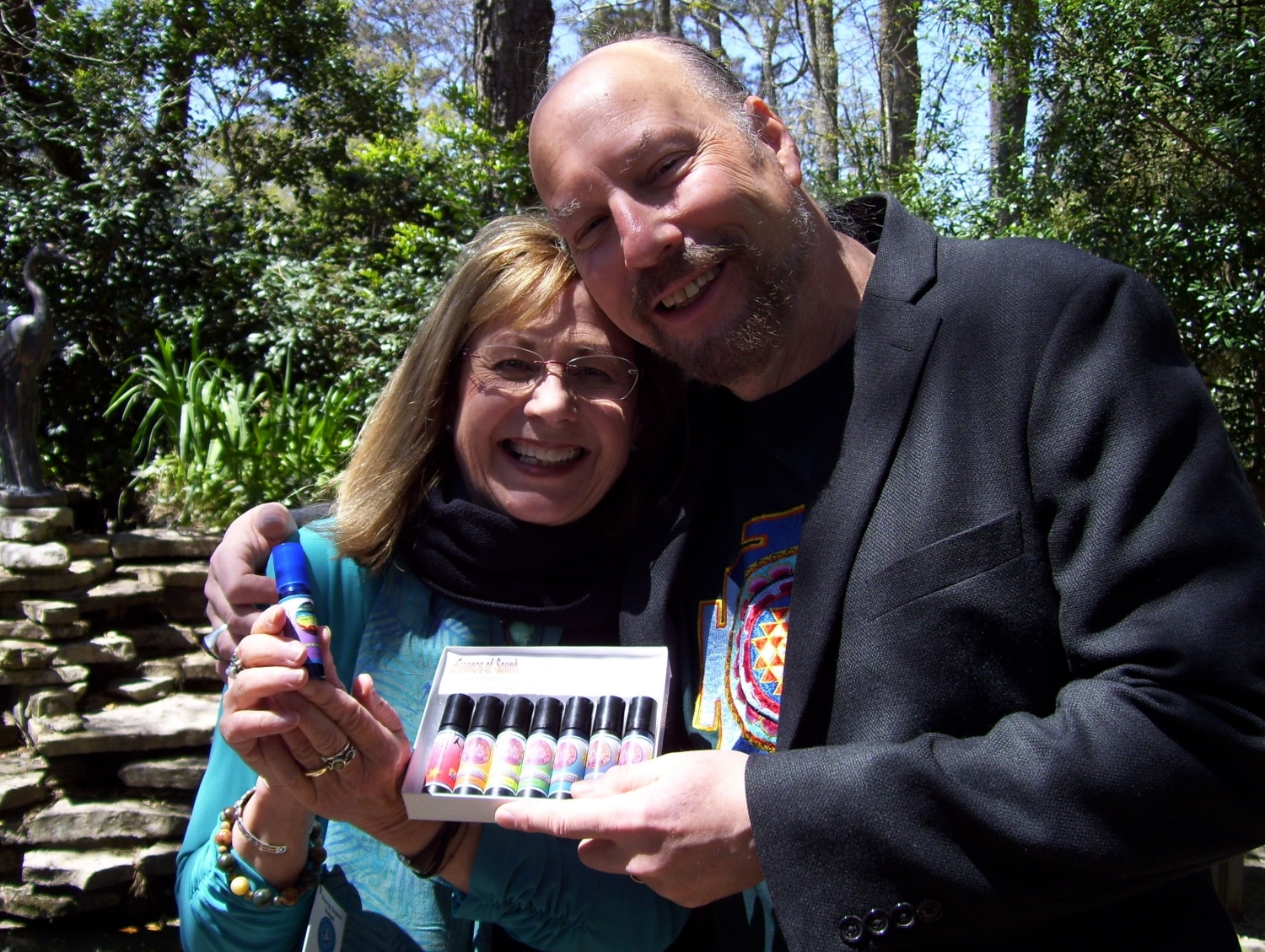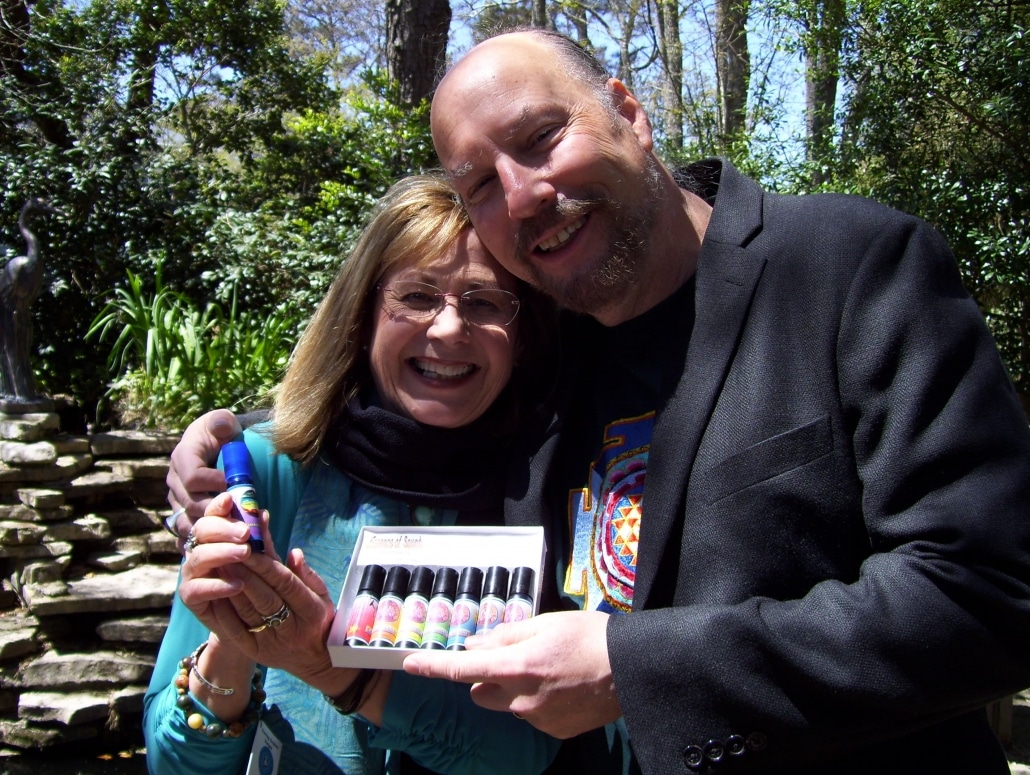 You can also see that Andi is wearing one of my Dancing Dolphin Design jade bracelets. I hadn't realized she had it on when we were doing the photo shoot. It was fun to see it afterwards.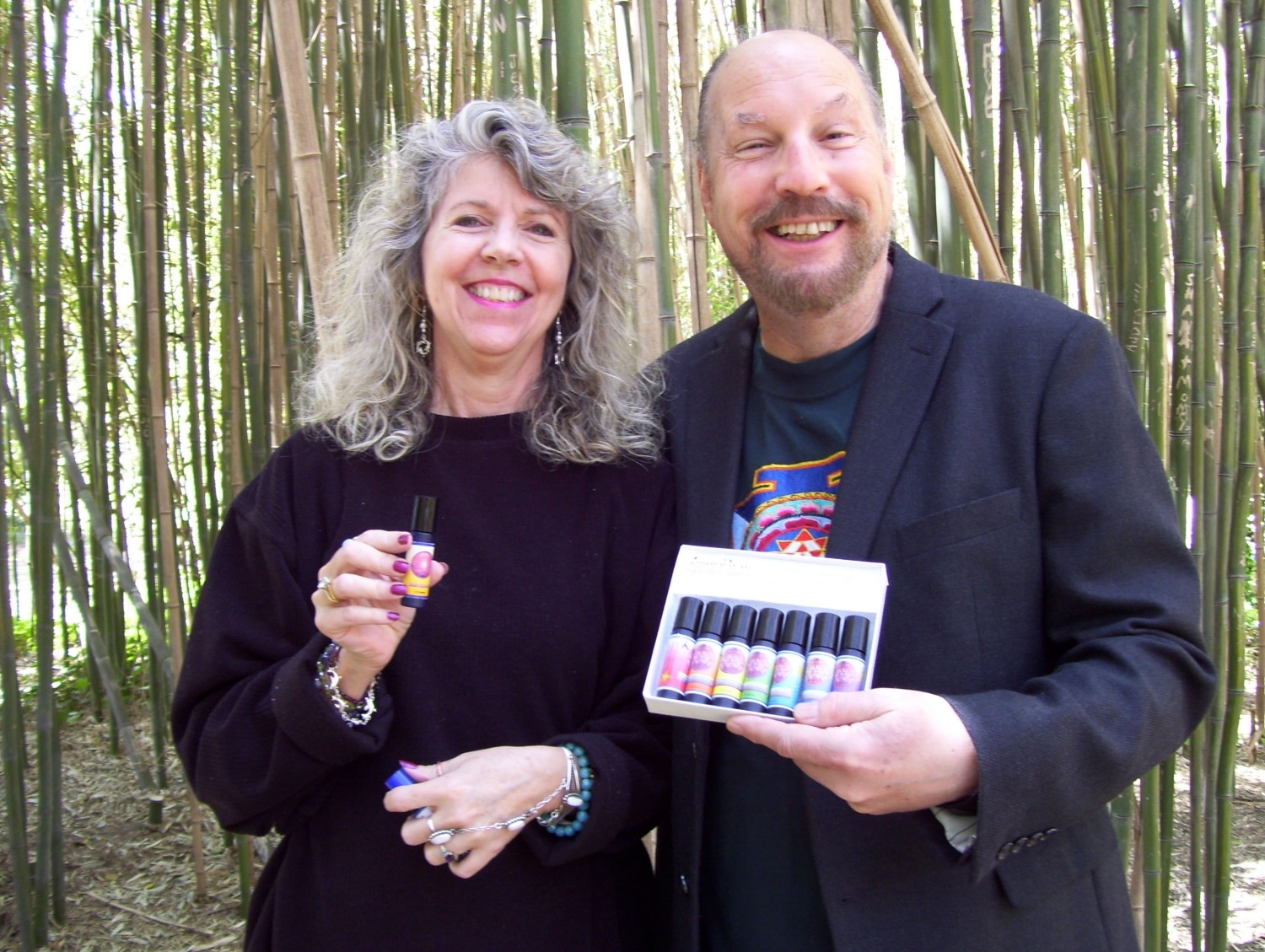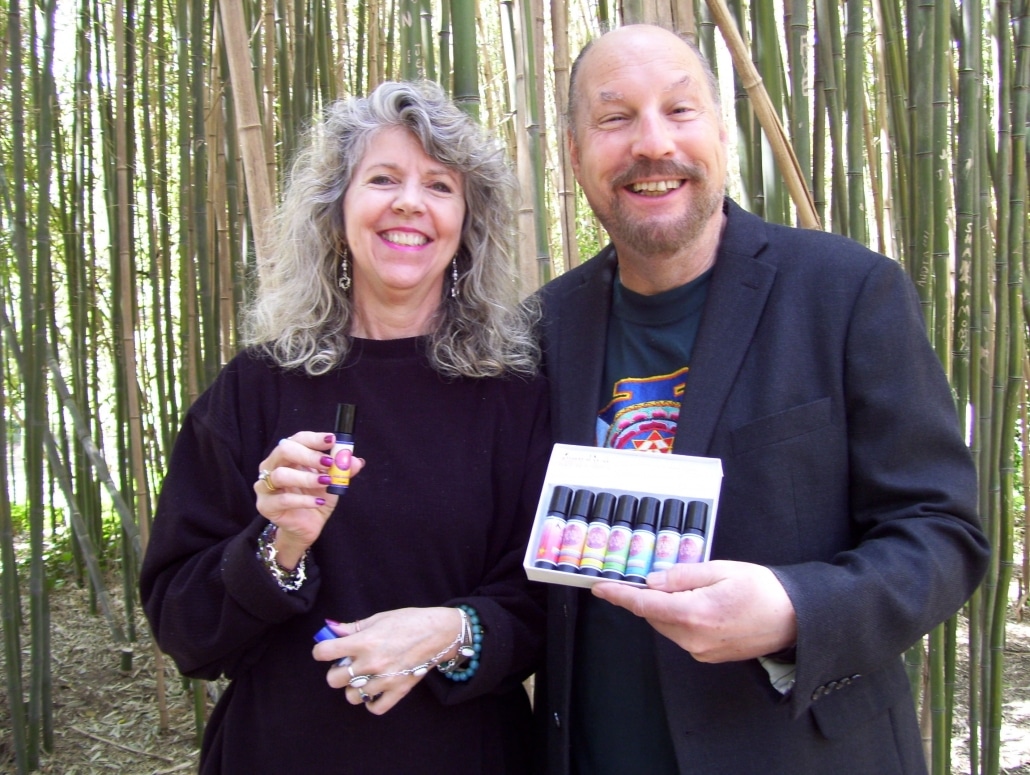 All the images were taken on the grounds at A.R.E., Edgar Cayce's Association for Research and Enlightenment. The bamboo forest made a great backdrop.