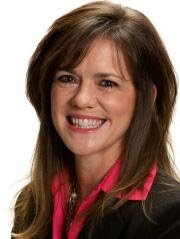 (c) Misty Gregg

If we look to nature for answers rather than the drug store, we can often find just what we need.

Several years ago our dog, Meisha, kept getting ear infections.  I took her to the veterinarian and she was given a prescription antibiotic.  Twenty days and two prescriptions later she still had the ear infection.
I began researching and found a natural approach to dealing with the ear infections.  It was really a yeast infection, or Candida, so I gave her a good probiotic each day and by the fourth day, no more ear infection! 
A few years later we welcomed a new puppy to our home.  Lola is a beautiful buff and white Cocker Spaniel and she weighed 3.8lbs when she came to live with us.  She cried a lot the first couple of days, so I took her to the veterinarian.  He told me that she had a urinary tract infection and gave her an antibiotic.  I choose not to give her the medicine, but instead I gave her chewable Vitamin C and ¼ of a children's multivitamin (these came from a company I know and trust to have clean, safe vitamins.)  Within one day she was better!  I continued giving her the vitamins for two weeks, just to insure she had the antioxidants and nutrients she needed. 
Several years ago, Lola had fleas and we did not know how to get rid of them.  My husband and I purchased some dog flea shampoo from the local grocery store and read the long warning list.  It said to wear a mask and gloves.  It was not safe to breathe or touch your skin and yet we were supposed to put it directly on Lola's fur and skin, really?  Of course we did not use the product, but I went in search of a safe way to get the fleas to leave Lola alone.  I found out a wonderful solution.  We gave Lola garlic tablets and fish oil capsules.  The fleas jumped right off her! 
One of my friends gives her dog alfalfa for arthritis and bad breath.  Alfalfa helps with inflammation and cleanses the liver, blood and kidneys.  In Arabic, alfalfa is defined as, "the father of all foods."  I have heard of people giving it to pets for allergies as well. 
Another one of my friends works at an animal shelter, where they regularly accept sickly kittens.  She gives these kittens a liquid multivitamin in a dropper and nurses them to health.  It is less expensive than medication and it works better. 
These are just a few tips to try with your pets!
Misty

Misty Wright Gregg is a preventative healthcare consultant and lives with her family in Virginia.  As the owner of the "The Sage Soapbox," she enjoys traveling for speaking engagements and individual consultations.  www.TheSageSoapbox.com Misty hosts a Free Fibromyalgia Conference Call on Wednesday evenings at 5:55pm ET.  To sign up, please contact her at misty@TheSageSoapbox.com  or call 540.314.2324