In any situation … fear is the enemy. You can't make good decisions, tune in properly to higher wisdom, and a host of other important things, if fear is running the show. And that's as true for facing Covid-19 as for anything else in life.
Stay Centered at At Peace
Feeling balanced, centered, and at peace, regardless of the circumstance, is critical in times like these. It's also the hallmark of personal and spiritual mastery.
My metaphysical mentor, Stuart Wilde, taught me a great deal about spiritual warriorship. It wasn't about combating negative external forces as much as it was about overcoming internal ones while attaining physical, mental, emotional, and spiritual self-mastery. It takes an extraordinary amount of personal discipline with regard to daily habits like meditation, time in nature, taking impeccable care of the physical body (exercise, rest, sunshine, nutrition) as well as the mind, being hyper-aware of everything going on around you, and not being buffeted around by emotions. It means being prepared in a nano-second to move in whatever direction is best.
What is Hyper-Vigilance?
Have you ever driven in fog or super heavy rain? It's tough. It requires serious focus and hyper-vigilance. One wrong move and you've slammed into the car ahead of you or flown off a cliff into a ravine.
I was in the car with a friend of mine literally driving through a blizzard. He was white knuckling it for 6 solid hours. For those unfamiliar with the phrase, it means holding the steering wheel so tightly the knuckles turn white from the pressure. We were taking turns sitting behind him rubbing his neck and shoulders because of the muscle tension he was holding as he squinted to see what was happening up ahead. One wrong move and we would have wrecked or gotten stuck in a massive snow bank and been unable to get out without assistance … maybe for hours. We could have frozen to death. Heaven only knows what could have happened had he made an improper move And, no, we couldn't stop. We were on a major freeway (that was closed by authorities aftere we were already on it). All the exit ramps were closed. The snow was a wall on either side of us and there were cars in front of us and cars behind us as we all creeped along. It was intense to say the least.
An even more fascinating part of that story is that I KNEW (intuitively) something uncool was going to happen. Everyone was getting up very early to put our gear in our cars and head to my friend Denny's for a ski adventure together. It was well below zero that morning. My car wouldn't start. Someone else had the same issue. Finally my car started and I headed to Denny's and it was on the way there that I felt the feeling of foreboding. Something very unpleasant was going to happen on this trip. I could tell from how it felt that it wasn't as horrible as death. But it would be something serious. When I got to Denny's and everyone else arrived, I sat them down at the kitchen table and told them that I KNEW something unpleasant was going to happen. I wanted them to know beforehand and go into the experience with eyes wide open. I'm sure they thought I was crazy and we all went anyway. Coming back on the freeway in a blizzard, it was acknowledged that my intuition was dead on about the situation we now faced.
Intuition is a Spiritual SuperPower
Precision intuition, the ability to intensely focus and stay hyper-vigilant all come from being a spiritual warrior and doing the necessary disciplines to attain and maintain that. I got up at 4 am every morning for several years and meditated before work. I still meditate every single day without fail … just not at 4 am. I've been doing it daily since 1993. Spiritual warriorship also means getting out of your comfort zone and taking actions that you are sometimes very uncomfortable taking. It means staying focused and hyper-vigilant all the time. It is discipline and determination that helps you do that.
So What Does My Intuition say about Covid-19?
"There is definitely something up with this thing and it could impact your life in some way."  Those have been my impressions about Covid-19 all along. I know its vague, but there seems something not quite right about it. You can read everything from how the administration is mishandling the situation to the conspiracy theorist's predictions about it if you just do a little searching or scrolling on social media.
As with all things … pay attention and be prepared.
Be aware in every moment about what is going on around you. If there is a pandemic (which the WHO has finally declared it to be), then what does that mean for you, your family, your work situation, your transportation situation, your food, etc.?
Are you ready, at a moment's notice, to shift everything you do to a new way because that's what is required by the new moment? That goes for this situation and every one you face.
For those who were paying attention, the signs were pretty clear which way this thing was headed as far back as six weeks ago.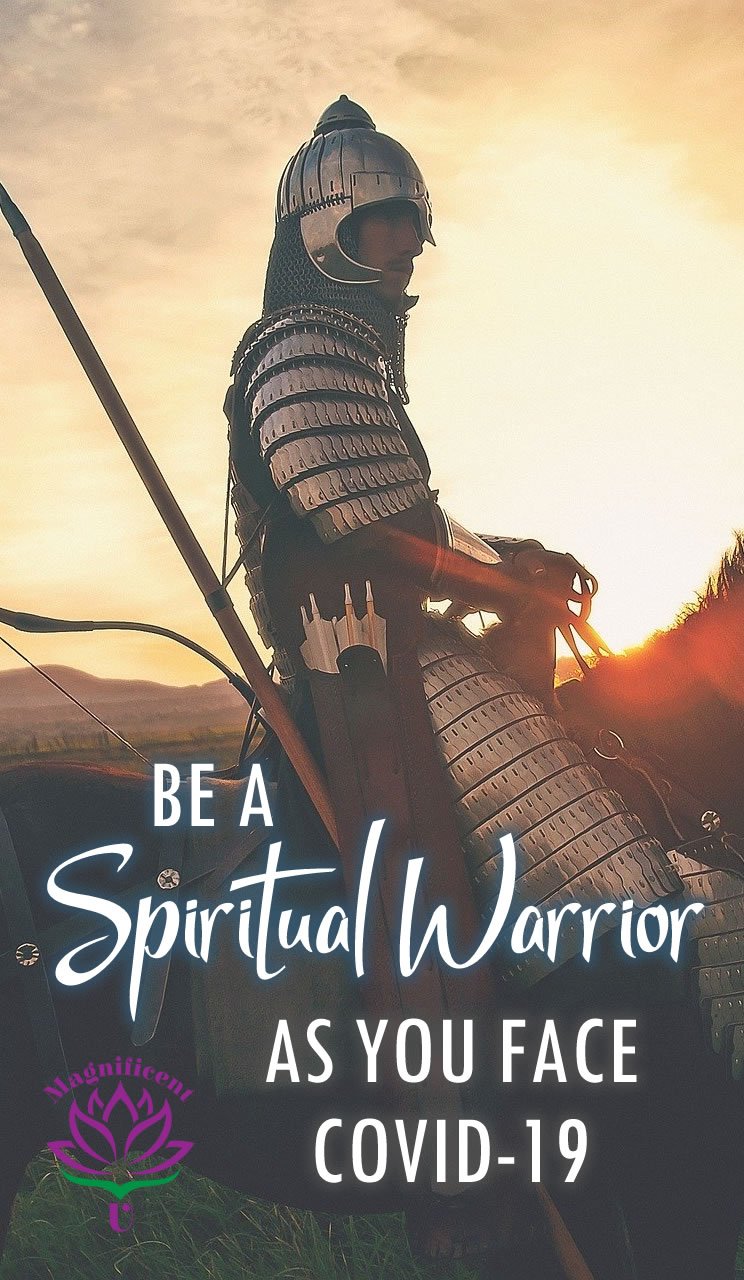 Placing Judgments on the Situation Isn't the Answer
Notice I didn't say something "bad" was going to happen when I told my friends about the impending unpleasantness. I said something unpleasant … and that was on purpose. Because nothing is truly "good" or "bad." Those are judgments we place on people and situations. Whatever the situation … it just is. Whatever is happening right now is just the situation you are in. There is no reason to have an opinion about it. That wastes precious time and mental focus.
People get so upset and angry over situations outside their control … the car breaks down, the computer doesn't work properly, someone says they will do something and they don't. Most people get upset about that stuff. Some people get VERY angry about such things.
What good does that do?
It doesn't help in any way. It simply takes you out of center and balance while causing the body to become more acidic. And we now that disease thrives in an acid environment while it doesn't in an alkaline one.
Being upset, being worried, being anxious about Covid-19 or anything else causes your immune system to be compromised because of this acidity. Which takes us right back to needing to be more balanced and centered mentally and emotionally while taking better physical care of the body … specifically eating more veggies, taking minerals and vitamins, which help the body maintain a more alkaline state.
 Coming to Terms With The Covid-19 Situation
Covid-19 simply is what it is.
This thing is spreading and faster than anyone hopes it will. There is no stopping it at this moment in time. So what are you going to do when it is in your neighborhood or even your own home?
Being unprepared, being upset, and going into fear are not the best way to handle this, or any, situation. And ignoring the signs doesn't make them go away.
Stand in your truth. Take impeccable care of the body. Be prepared for whatever may come. Know what's happening around you (but don't dwell on it so much it causes fear or panic). And do whatever it takes to calm the mind and experience peace within. It is only there in that place of peace that you can hear that still small voice within and take the inspired actions that are always the perfect course of action in any situation.
Start Finding Peace Right Now!
If you aren't feeling centered, balanced, and at peace, then download these free guided meditations right now and begin immediately to release the fear, the tension, the stress from Covid-19 and everything else.
I've been "bringing in" (from higher wisdom) powerful guided meditations that have been changing lives for the better for over 20 years. The two available through this link walk you through a beautiful forest. You then find and enter a powerful healing pool where energies and love pour in to assist you in relaxing and finding the peace that is your Divine birthright. While I guide you on this wonderfully relaxing journey, the music, ocean waves, and whale song mask the binaural beats that gently guide your brainwaves into theta … where all the magical release of tension happens best.
EnJOY!