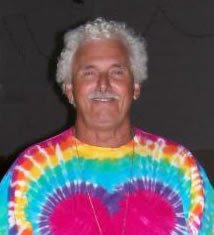 (c) David J. Adams
PENDRAGON MEDITATION CIRCLE  26th November 2012
(The circle opens with the sounds of the Tibetan bowls and the Tingsha Bells) 
Allow the Sounds of the bowls to flood your Being with the vibrations of Light.  Feel yourself being uplifted on the waves of Light and Love, and allow those vibrations of Sound to flow from your Being out across the Earth, to create the energies of upliftment for all who are waiting to receive them, for many more people are waiting at this time for the energies of upliftment to come into their Consciousness.
Their Hearts are open, even when their minds are closed, so radiate forth the vibrations of Love and Light from deep within your Heart, and speak to their Hearts, for in the New Earth frequencies communication will be from Heart to Heart, for your Heart knows the reality of your existence, and even though the mind continues to play in the arena of illusion, your Heart now communicates, one with the other in true reality.
The shift that has recently taken place upon the Earth has opened the Hearts of every Being upon your Planet –  not only humanity, but ALL Beings on your Planet, so as you resonate forth the energies of Love, you are communicating with every other Being on the Earth, and you are empowering every other Being on the Earth, by allowing their Hearts to know that ALL is now possible, that ALL is now moving in a new frequency, a new enlightenment, and from the inside out changes will take place in each Being, and through each Being, and those changes will be reflected in the outer world, for the energy of Love can no longer be stifled or suppressed by the fear of the past, for the fear is the illusion, and Love is the reality.
Each and every one of you will have a different role to play in creating this new world of Love.  None is greater than the other, you simply all have a price to pay, and that price is Love.  Gift it openly, honestly, do not hold back.  You do not seek to command others how they receive those energies or what they do with those energies, you simply radiate them forth knowing that in doing so, you are creating the New Earth – a place of Unity, a place of Harmony, a place of Serenity.
Take a moment now to move deep within your Hearts and beat the drum, the drum of Love, and send out the vibrations of Love on your drum beats, pulsing them out into the world, and also be open yourselves to receive those drum beats from others into your Heart, for this is no longer giving and receiving, this is sharing.  It is being part of the flow – the flow of Love.  Each one supporting and empowering the other, so that TOGETHER you create a World of Love, and as you feel yourself filling with the energies of Love, you become more joyful, you feel a happiness you have never experienced before, and in that happiness there can only be Peace and Harmony.
Do not sit back Dear Ones and wait for someone else to create the changes of the Earth.  Accept your full responsibility for being a part of those changes, of being a part of the vibration of Love.  Self-Love allows you to Love others.  Embrace the Love and the Light of ALL.
Dear Ones, I am Sananda and I come often to speak with you of Peace, but Peace cannot exist in your world until Love takes over, and the great shift that has recently taken place has opened the door to allow you to find the Love in your Hearts, and to share the Love in your Hearts, and when you share that Love, you create the energies of Peace, and the Blue Mist of Peace will move on that vibration of Love across the Earth, and you will begin to see the changes taking place in your outer world, to match the changes that have already taken place in your inner world.
Beloved Germain has asked you to "BE love in all you say and all you do", and if you accept that challenge, you will also be creating Peace on Earth.
Blessings be upon you.
David J Adams
"Every atom of your Being is a library of wisdom"
http://www.dolphinempowerment.com/MarineMeditation.htm
Return to the Magnificent U Home Page

D. Takara Shelor is a bestselling author, award-winning speaker, engineer, and consultant helping individuals and organizations discover their true magnificence so they can thrive in business and in life. She acts as a catalyst and facilitator of radical positive change providing tools, training, and support to people who are tired of feeling suck and are ready to catapult themselves into high gear both personally and professionally. She says, "Life is a magnificent adventure ... remember to enjoy the ride!" Get her free 7 Secrets to Dancing Through Life EmPOWERed, EnRICHed, and Living in Joy ebook to join her email list by visiting
her gift page
Enjoy Takara's Magnificent U Bestselling Author Blog:
Magnificent U
https://www.magnificentu.com/wp-content/uploads/2018/09/MagnificentU-4-1-300x70.png
0
0
Takara
https://www.magnificentu.com/wp-content/uploads/2018/09/MagnificentU-4-1-300x70.png
Takara
2013-02-04 18:35:05
2015-06-04 18:37:31
Self Love Allows You to Love Others