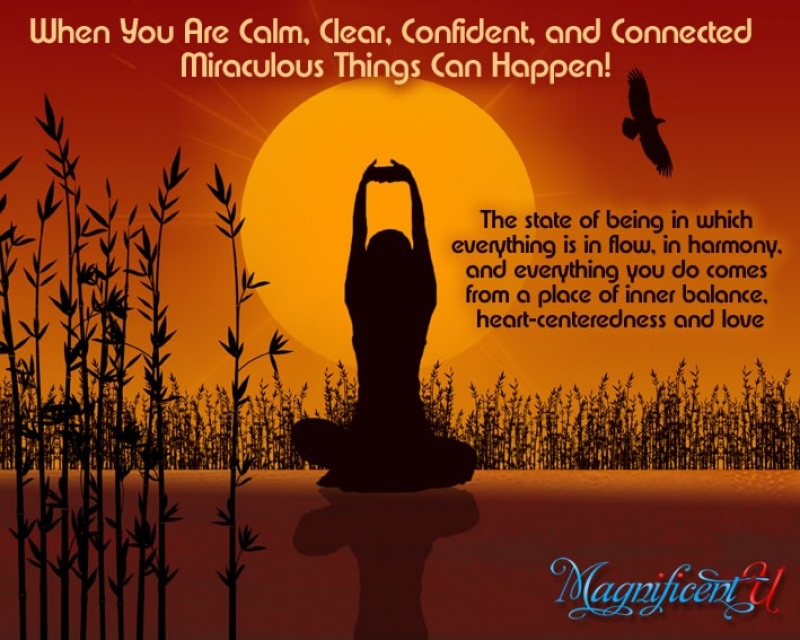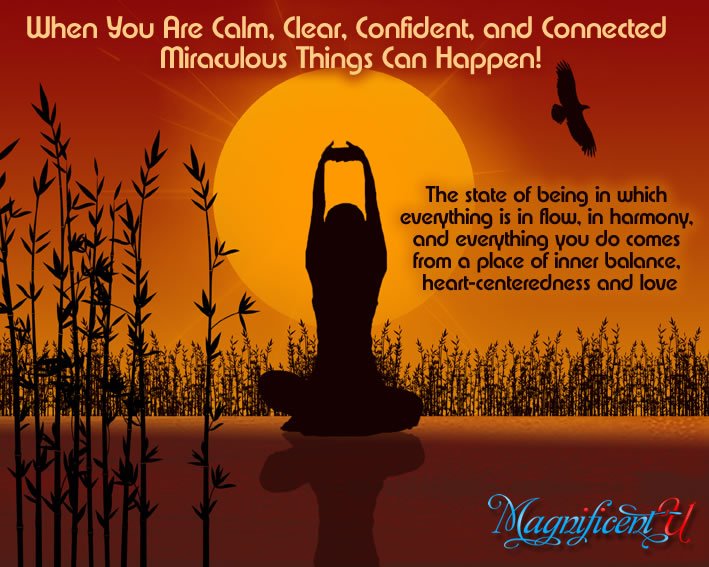 I talk about the Noble C's a lot. In fact it is I who decided these words all starting with C were noble. They are the words I use to describe the state of being in which everything is in flow, in harmony, and everything you do comes from a place of inner balance, heart-centeredness and love..
It is in that space that every miracle in my life has occurred. It is in that space that intuition is enhanced and your ability to notice it is heightened. When you follow those nudges from the Still Small Voice within, truly amazing things can happen in your life.
I always smile when I suddenly realize that something seemingly miraculous just happened which is in direct alignment with the things I desire and that it occurred because I followed my inner wisdom.
There have been a whole host of those events lately. Whenever these things happen, it lets me know I'm aligned with the Divine and those Noble C's are fully functioning at the moment.
Three things come to mind immediately when I consider the latest smile-inducing events.
The first began a year or so ago when I was being interviewed on a radio broadcast. Practically every radio interview opportunity I've received happened because I followed my intuition and showed up somewhere on line at precisely the right moment to seize an opportunity. That has become quite commonplace in my life. I'm not saying that to brag. I'm saying I've done the work, even though the work is never completely done, and I'm reaping the benefits of having made true personal and spiritual growth a priority.  On with this story …
As is the case with many of my interviews, it went well and the interviewer and I developed a bond. Krystalya and I talked privately for quite awhile when the interview was over. We discovered we had an enormous amount of things in common from developing our own energy healing tools to being techno-geeks with business and engineering backgrounds. We decided we should stay in touch.
We didn't.
Life happens and you move on and forget the things that have come before. This is particularly true of creatives because we live so fully in the moment and in whatever creation we are developing.
Then suddenly, she crossed my mind and I felt the inner nudge to contact her. We scheduled a phone appointment for 2 p.m. We were engrossed in another extraordinary conversation talking about numerous topics when suddenly my phone battery began to die. When I looked at the time, I was shocked. I said, "This can't be the time can it?" She was as shocked as I was. It was 5:30. I had to be at a dinner meeting in 45 minutes and the drive would take me 30 minutes of that. So we had to hang up immediately.
Ah … it had been a wonderful connection, the kind that feeds your soul and makes you smile knowing you have yet another soul sister out there in the Universe.
Somewhere in the conversation we talked about her healing symbols and my elixirs. I had just started working on the creation of a protection grid and she mentioned a symbol she had "received" for protection. We decided to put them together in a package. And … just like the Essence of Sound collaboration I have with Jonathan Goldman, where I've infused his music into essence form to take all the energy much deeper into the body and out into the energy field, I'll be infusing several of her symbols into essence form.
If I had called her earlier, I would not yet have the protective grid going and we might not have even considered a collaboration. It's all in the timing and it's all about intuition knowing precisely when the timing is right.
Event number two started when I visited Yogaville in the spring. I so rarely get to see my dear friends, Jonathan and Andi Goldman. They are on the road a lot and live in Colorado. I'm now living on the East Coast. So it is wonderful when they come to teach at Yogaville in Virginia because I get to see them for an entire weekend. This year on the last day of the workshop, I was sitting in the dining hall at breakfast having a conversation with a woman who lives at Yogaville. The conversation turned to dolphins.
Everyone always wants to know how I got involved with them. My typical response is that they showed up spontaneously when I learned to meditate – which is true. But when responding to this woman's inquiry, my inner knowing was to mention the medicine wheel and the book I was using to create it. I asked her if she had ever heard of Sun Bear and Wabun Wind. She just looked at me and smiled saying she had studied with Sun Bear.
Of course!
Of course the Universe would have me say something about which she is deeply connected. She invited me to come to see her medicine wheel. So after lunch, when the program was over, she and I went to her lovely home and walked the wheel. Later on, Jonathan and Andi also came for a visit and several of us sang songs while playing a big ceremonial drum. It made for a glorious afternoon.
She had invited me back for a visit, but I had not felt prompted to contact her again until very recently. Once again, I had an inner knowing that I should call. We had a lovely conversation and the next thing I know, I am being invited there to co-facilitate a Goddess weekend – something I've been wanting to do for ages. We are planning it for Equinox, which is coming up soon.
The final event happened at a recent Not Back to School Picnic for homeschoolers. It's an annual event that I mostly attend to see the moms I've developed friendships with over the years of homeschooling in Virginia. My son and his best friend are older than the other kids. They would be happy just to hang out together without all the others, but agreed to come because I wanted to see my friends.
While there, I saw a friend of mine I haven't seen in ages. She had lived in Colorado and was now living in the Blue Ridge Mountains in an area I consider to be the most beautiful in Virginia. She and I have gone hiking together and enjoy sharing stories about our spiritual adventures. Somehow in the conversation she mentioned that she would love to have gatherings at her home because she had so much space. I've never been to her home, so I said, "You have space?" What a delightful surprise that was. I've wanted to do workshops in or around the town where she lives for almost 20 years. I've not actually pursued the idea because I rarely spend time there and didn't know of any facilities or people to contact. We are talking about a gathering. If I hadn't followed my intuition to go to the picnic, the conversation might never have happened.
Many people are under the false impression that all you have to do is get clear about what you want, do some visualizing, writing, or verbalizing of those desires, and they suddenly manifest. That is only true if you are calm, clear, confident, and connected … AND take action on the inner promptings you receive. It takes a fair amount of work to get into that space. You have to constantly "skim the lake" as my beloved teacher Stuart Wilde used to say – being ever vigilant of your energy and your mental focus. You have to be quite a spiritual warrior from that perspective.
Have a glorious day,