I had everything everyone chasing the American Dream thinks they want. I had a prestigious job with excellent pay, a gorgeous little red sports car, a handsome man in my life, a fabulous house, and I got to enjoy exotic travel really often. I was an engineer and the only female manager at the pharmaceutical manufacturing facility where I worked. Forty people reported directly to me.  I was at the top of my game …
But along with the great career came a ridiculous amount of stress.
The plant where I worked was installing a plantwide computer system to handle inventory, materials tracking, etc. It was my job to implement the system "on the floor." I had to teach big burly material handlers how to use a computer. Some of them were even uncomfortable using calculators. As the system went live, every five minutes my name was paged over the intercom and I ran from one data entry disaster to another all day long. Sometimes several employees would be waiting in line to ask me questions and every answer I gave directly affected the bottom line production for the day.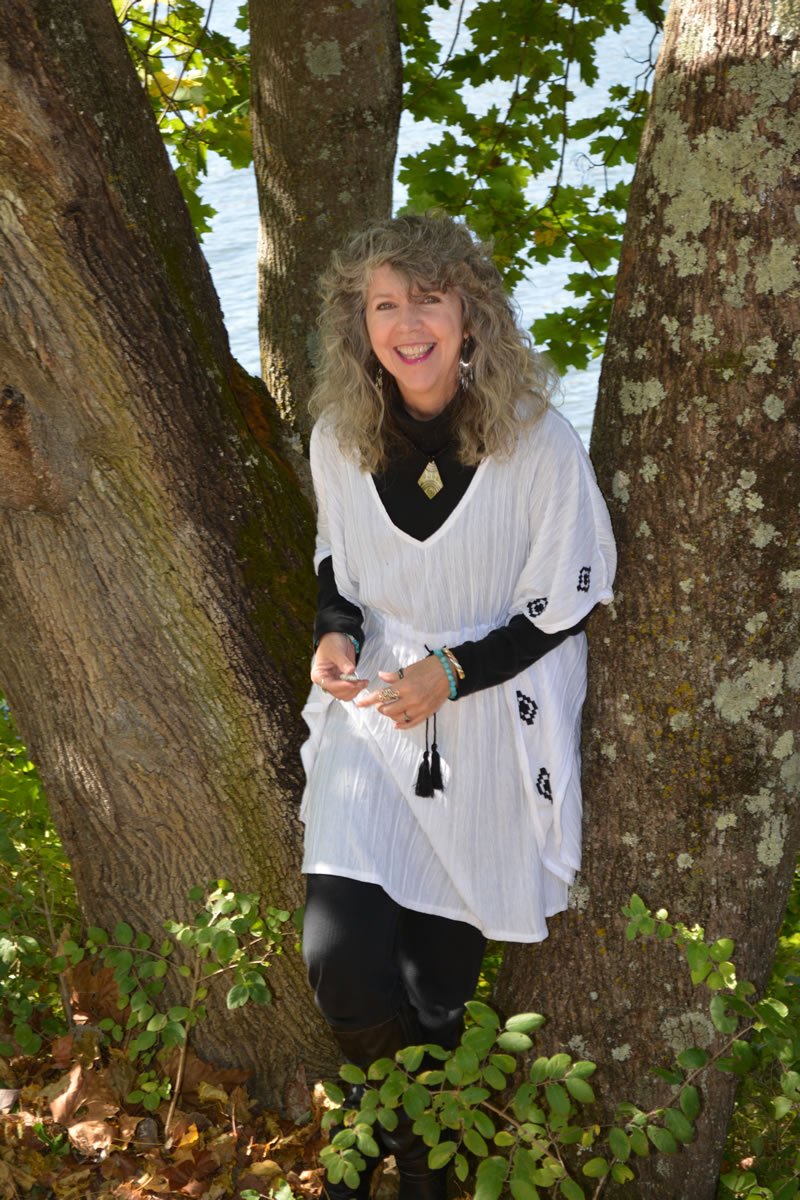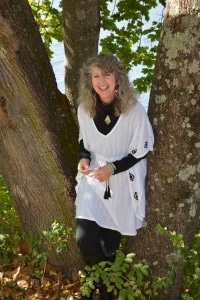 One of my employees pulled me aside one day and shared that I looked like I'd aged 10 years in the last year. Sadly, when I looked in the mirror I had to agree with him.
The stress was literally killing me.
I woke up one morning not feeling well and called in sick. In the next moment, I was crumpled on the floor crying hysterically having flashbacks of being raped when I was 18. I was now 33. I'd successfully kept the memories at bay for 15 years. But all the stress and all the worry blew the lid off my ability to suppress the memories any longer.
I hit the wall … and hard.
I sought all sorts of help from psychologists to energy healers and lots of things in between. Suddenly I began receiving, through what I call Divine Revelation, tools and meditations to achieve peace and balance, experience sustained happiness, handle stress, grow personally and spiritually, find clarity, let go of the past, and so much more.
Eventually, I left the corporate world, moved to an island, and started a non-profit for dolphins and whales. I gave up stress and unhappiness and found meaning and fulfillment, my true life purpose, and an extraordinary level of peace.
I crashed and burned so you don't have to.
If you are feeling stressed?
If you are feeling unfulfilled?
If you have crap in your past that you are REALLY ready to let go of?
Or if you are feeling drawn to step into your true magnificence, align with the Divine and get into perpetual flow with the universe … then call me to book a private session today.