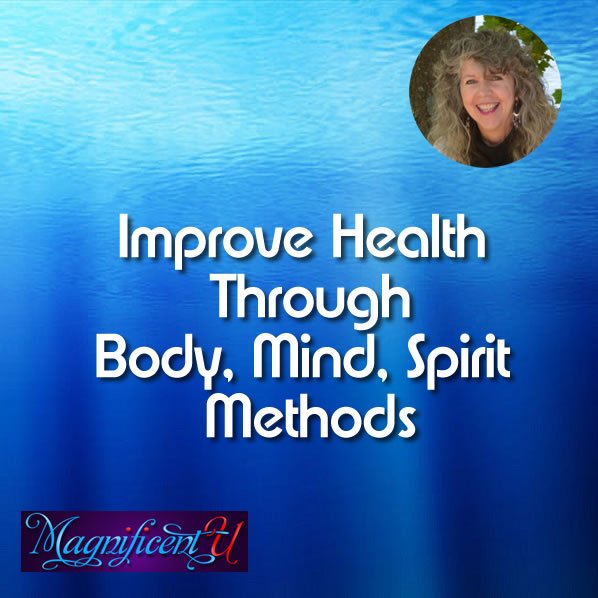 Born with a problem immune system. My mom had a stillborn child a year before me, so in the fear that something might happen to me, every time I got the sniffles I was taken to the doctor and given antibiotics. I had massive allergies and caught absolutely everything going around and once I had it, I couldn't get rid of it.
I had no idea cola was bad for you. So I was sort of the poster-girl for Coca-cola. Every time you saw me I had one in my hand. The corrosive nature of it cut the crap that ran down my throat all the time from the allergies. Bottom line, I had systemic candida and needed sometimes 16 hours a day of sleep to even function.
I did everything the doctor's told me. They kept giving me more antibiotics and allergy medicines, which we now all know was only making things significantly worse instead of better.
One day I literally got down on my knees and asked for help and the words I heard was "Sunrider." I'd recently met a woman who sold these herbal foods by a company with that name. So I got up off my knees, pulled out the brochures, read them cover to cover – it all made perfect sense. I called the woman and ordered the whole system. Within 2 weeks, I was off all my allergy medicine. Within a year or two I was competing in races as an in-line skater. I finally had enough to energy to exercise. I stopped catching everything and no longer needed to sleep so much. In fact, 6 to 7 hours became plenty.
Of course as soon as I started eating the Sunrider foods, I also started learning about what it takes to truly be healthy. I stopped ALL sugar, including fruit. So obviously the cola was the first to go. In fact, I didn't eat sugar in any form for 8 years. I learned tons about what it takes to be healthy and I cut out all the crap. That all happened about 20 years ago. I've been avoiding sugar and antibiotics, tap water, harmful chemicals in all their forms all that time. I'm a distributor for Sunrider foods and am writing two books that talk about how to take care of the body in a healthy way.
Casting doubt is a highly effective tactic in manufacturing reasons to wage war and in lying to the public about health. Both have been going on for eons. When fear can be set aside for a moment, one can view forms of treatment with logic.There are tons of books out by licensed medical doctors talking about ways to become healthy and to heal. These are not the things taught in medical school, because the whole western medical model is based on treating symptoms, not finding the root cause of the issue.
When you get down to the root of it, all things have a body-mind-spirit cause and solution.
True healing requires addressing the physical imbalances with typically a radical shift in diet, often massive supplementation of one kind or another as well as specific treatments, psychological / emotional healing and COMPLETE elimination of stress, worry, and fear, and somehow finding the courage to believe that being healthy is possible. Some might call that faith – in the body's ability to heal itself.
I've been involved in healing my own health issues and learning about, talking about, utilizing etc. alternative therapies, nutrition, etc. for over 20 years. I know many health professionals who specialize in the various methods and systems. I've seen a lot of things turn completely around. I've watched people with no energy whatsoever become completely well over time.
And for some weird reason I can actually look at a person's face, and there is something about the color / energy that lets me know something is seriously wrong. I remember
Every problem, physical and otherwise, typically must be addressed on a physical, mental/emotional, and spiritual/energetic level to truly be solved. Fear plays a giant role in keeping people out of harmony, happiness, and health. Big pharma is a fear-inducing propaganda machine with billions of dollars at stake should the populace "wake up" and realize the body is a brilliant thing capable of healing itself given the right fuel and environment.
Return from the Improve Health Through Body, Mind, Spirit Methods Page to the Magnificent U Home Page.