Texting + Driving = Stupid
Every now and then the safety-conscious engineer in me looks at a situation and just thinks, "something about this needs to change." Texting and driving is one of those situations …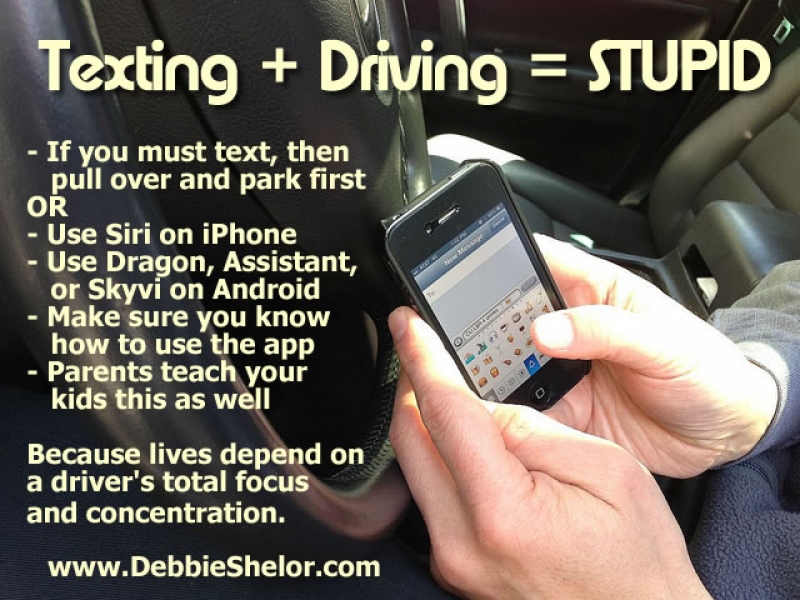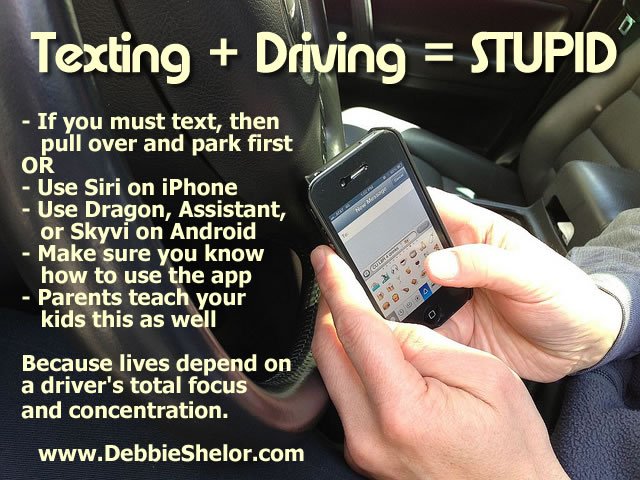 My son recently got his learner's permit and has started learning to drive.
It was cause to reflect on how things have changed so drastically since I was learning to drive some 30+ years ago.
There are a lot more cars on the road for one thing.
There are more traffic lights, more roads have been built, and a great deal more traffic on all the roads we travel.
And then there is texting drivers.
I was behind a car the other day where the driver was texting. It was a very busy road, full of cars and stop lights, and she kept weaving from being off near the shoulder to crossing the middle line into the lane of oncoming traffic. I pulled up beside her at a stoplight and got to see first hand that it was indeed texting causing all the problem with her driving ability. That driver is a disaster waiting to happen.
She is just one example of a prolific problem facing all drivers on the roadways now – other drivers who are spending more time looking at their phones, than they are on the road or in their mirrors.
It used to be that there were only a few times a day that you had to be extra cautious because something unexpected might happen.
If you live in or near rural areas, then you know that you have to watch out for deer and other wildlife trying to cross the road right around twilight.
Late at night, especially on weekends, it has always been a good idea to be on extra high alert for anyone that appears to be drinking and driving.
The rest of the time, you could proceed by being alert, slowing down around corners, being watchful as you pop over a hill or go around a blind corner that you may need to brake if something unusual is happening on the road up ahead.
But now with drivers on the road who are texting, you have to be hyper-vigilant every moment of every day because so many others are not paying attention.
I believe that no-one should ever text and drive. Either pull over to text or don't text at all.
There is another alternative, however, and that is to use a smartphone app that lets you speak to text.
For iPhone, the app is called Siri.
For Android, there are many choices. I use Skyvi.
Anyone with a smartphone knows you can add apps.
Learning to use this one is very important. With that in mind, I've included these videos on how to use Siri and Skyvi.
Lives depend on safe, focused drivers who are paying attention.
Do your part when you are on the road and PLEASE teach your kids how important this is as well!