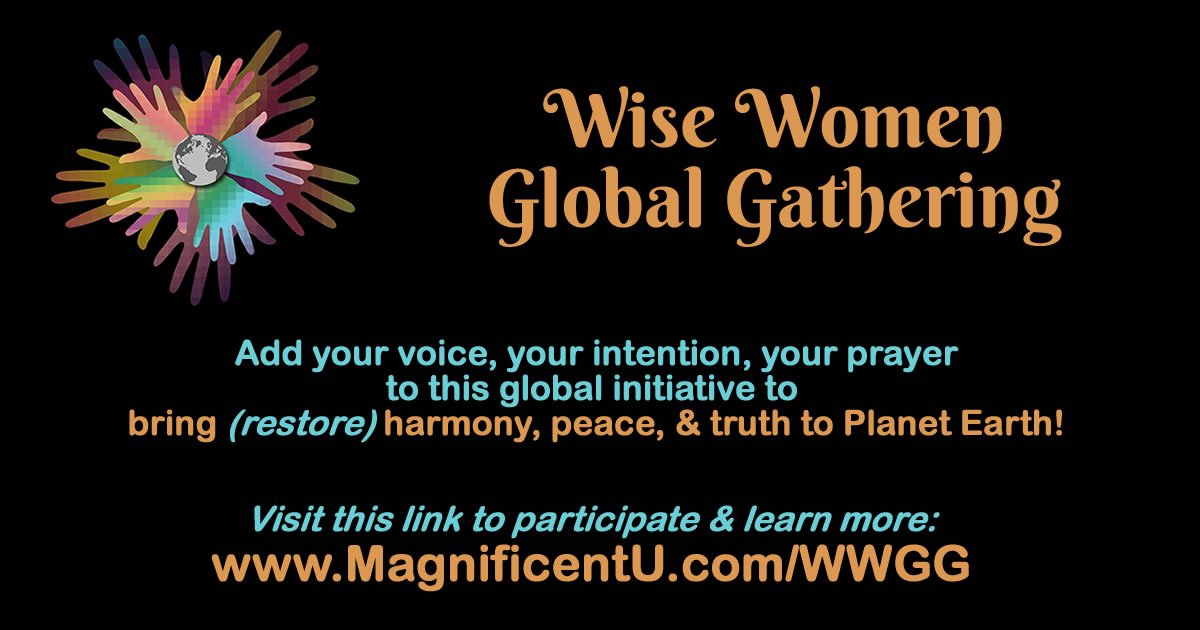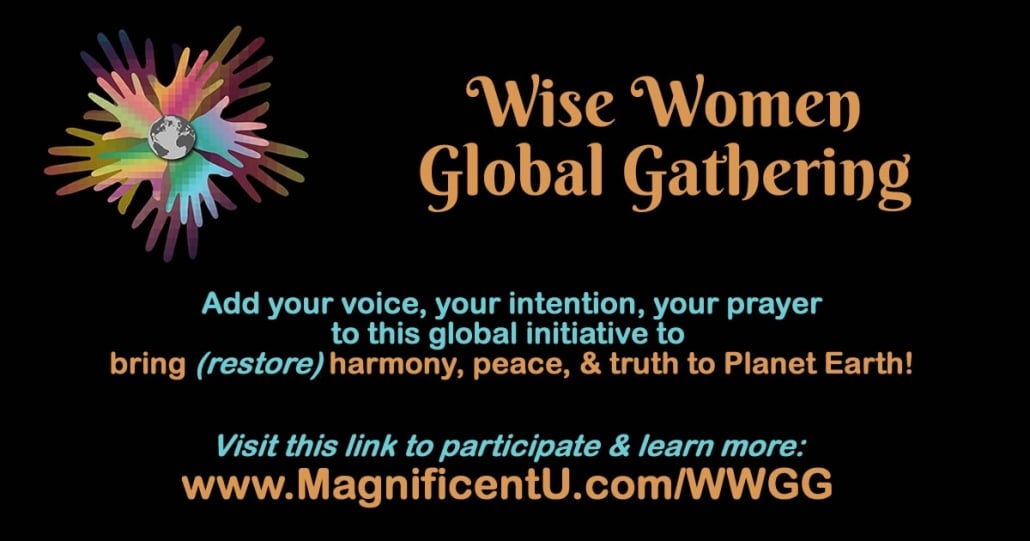 "When a group of women come together to pray, anything is possible." ~ Selo Black Crow 
It's time to restore harmony, peace, and Divine Truth to planet earth!
As world leaders and scientists gather in Paris to discuss climate change
and the physical issues facing Planet Earth,
We will concern ourselves with the energetic / vibrational restoration
of harmony, peace, and Divine Truth in our beloved world.
Participate individually or in groups to meditate and pray on global harmony, peace, and the restoration of Divine Truth beginning November 29th, 2015 (the evening before the COP21 begins) and continuing through the remainder of the event and beyond. COP21 is from November 30 to December 11th.
In addition to whatever you personally feel "inspired" to include in what you say and do to add your voice and intention, be sure to also do the following:
Use sound to carry your intention – use your voice (toning / singing / say your intention out loud), and/or music you create with drums, singing bowls, chimes, rattles, etc.
Visualize these prayers / intentions / visualizations centering on the heart of Mother Earth with the Magenta Ray, the Eiffel Tower, Paris, and COP21, and radiating out from there all over the globe like ripples on a pond.
For several weeks I had been feeling inspired to reconnect with numerous Wise Women that I have known through the years. I had that same feeling I always get when I am being "called" to do something on a global scale. I knew it was about women and world events, but I did not know further details until Nov. 9th, when I came across a video with Jack Black talking about COP21 and Paris.  I KNEW instantly that this was the date, time, and location to focus on. I had no idea that just a few days later Paris would be under attack.
Recently, my beloved brother-of-the-heart, David J. Adams in Australia, received this message:
I have been working with the Magenta Light (the Light of the Divine Feminine) for over 15 years. Hearing about the suggestion to focus on it here made me smile.
David and I have never met in person. We have been co-leading the Golden Water Dolphin Meditation for Planetary Healing and the Global Marine Meditation each Spring and Fall Equinox since 1998. We each "received" these almost identical meditations to share with the world to heal the oceans and ourselves. He lives in Australia and received the words in 1992. I live in North America and received them in 1998. Barbara Wolf suggested I contact David when I shared my meditation with her. The rest, as they say, is history.
To get updates about our global focus, complete the form below!

(This is not my regular mailing list. This is specific to Wise Women Global Gathering. To join my newsletter list, visit this link.)
Preparation
To hold the clearest, purest, most powerful intention of peace and harmony possible, the mind and body must be prepared:
Purify – some like to fast or eat light or do a cleanse before powerful global energy work
Clear your self and your space – whatever form of energy clearing you prefer – some like to smudge, other prefer dowsing or some other method of clearing
Focus on the positive – eliminate or reduce your exposure to negative news, thoughts, people, and situations
Additional Comments:
This event is OPEN TO ALL – no exceptions. So men who feel drawn to participate, we welcome you – and everyone else! I was simply "inspired" to call it the Wise Women Global Gathering and to reference Selo Black Crow's comments to me in a private conversation.
If you are having a gathering anywhere near the time of COP21, feel free to participate at that time to send your thoughts, prayers, and intentions to restore harmony, peace, and Divine Truth to Planet Earth.
Thank you for your participation,

Visit these links to find out more:
Feel free to use the images on social media or by email to let other Wise Women know and to add their voices.
About Takara:
Debbie Takara Shelor is a bestselling author, speaker, engineer, and mystic. She left the corporate world over 20 years ago, moved to an island, and co-founded a non-profit for dolphins and whales. She has been leading the Golden Water Dolphin Meditation for Planetary Healing each Spring and Fall Equinox since 1998. In 2003, she brought together a group of Wise Women who gathered quarterly to learn advanced meditation techniques that Takara received, and to focus their attention, prayer, and intention on solving world issues. She has been leading groups and facilitating workshops of a spiritual nature since 1997. She is the author of 2 bestselling books as well as several others. Her product line, Dancing Dolphin Sacred Healing Oils & Mists has been thrilling customers the world over since 1998. She helps leaders (speakers, teachers, managers, authors, group leaders, coaches) step more fully into their true magnificence, provide even deeper transformation for their clients and those they empower, and impact a greater number of people with their message, product, or service.