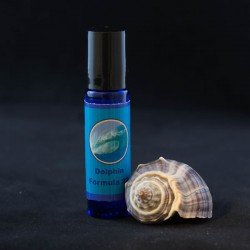 Dolphin Healing Formulas
Some issues are just too negative to include as part of the name of the product. So to address those issues, I created Dolphin Formulas with each formula relating to an issue of some intensity. They each include flower and gem essences, sacred sound, dolphin healing energies, aromatherapy, and more. The number beside the issue indicates the Dolphin Formula number.
betrayal
abandonment
feeling unlovable or unworthy
fear of death and mortality
rejection
broken heart
feeling judged or being judgmental
shame
guilt
sexual abuse
victimhood
blind faith or not listening to your heart just what you have been told to be true
low self-esteem or self-confidence
blame
severe trauma
leaving a bad relationship (courage to do so)
relocation
post-traumatic stress
addiction
birth trauma (your own birth or when you gave birth to a child)
miscarriage
abortion and its emotional aftermath
stillbirth
grief
loss
death of a loved one
invaders (attachments and negative energetics)
fear
co-dependency
Feel free to contact me (Takara) if you have other intense issues that have not been addressed with the above list. I am happy to create a custom blend or develop a formula for an issue that would benefit others as well.
Display 15 Products per page