Web Design Social Media Marketing
for On and Off-line Business Success for
Authors, Entrepreneurs, and Small Businesses
including Media Placement,
Website, Blog, and Social Media Strategic Planning, Implementation, SEO, Maintenance and Marketing.
Time for You
and Your Business to
Out-Shine Your Competition
in the Very Crowded Marketplace
of the Worldwide Web
Hiring Takara's company to evaluate and handle your online presence is a very powerful and bold step. Whether you are a local business in the Radford, Blacksburg, Dublin, Christiansburg, Pulaski, Salem, or Roanoke, Virginia areas, or a company located somewhere across the globe, Takara's Magnificent U web services can help you achieve your business goals.
~ On and Off-line Business Success Consulting ~
~ PR & Media Placement ~

~ SEO, SEM, Search Engine Optimization ~
~ Website, Blog & Social Media Design & Strategic Planning ~
~ On and Offline Marketing ~
Our job is to help you chart a course and
successfully navigate your way through the
ever-changing world of online marketing.
Putting up a website or blog is only the beginning …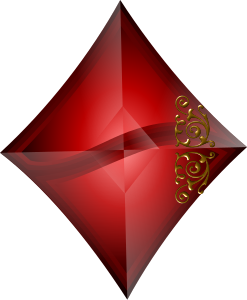 There is no point in establishing a business presence online if no one can find it. That's the difference between having a thriving successful online business and one that's not.
You must rank well (be on the first page of results)
in the search engines(Google / Bing)
so your potential clients and customers can find you
… or you are simply wasting your time and money.
Takara is an Industrial Engineer who has been
successfully marketing on-line for nearly three decades!
Her websites, and those she develops for clients, consistently receive visitors who are interested in what is being offered.
They rank high in the search engines for the keywords being targeted (phrases people search in Google) so the right people (those actively looking and wanting to purchase) can find them.
She has thousands of newsletter subscribers from over 100 countries around the globe.
She can easily teach you how to get email subscribers as well … allowing you to stay in touch with potential clients and happy satisfied current customers, making the next sale even easier.
In the corporate world,
Takara managed multi-million dollar projects
for Fortune 500 companies.
She uses those same strategic management skills and Industrial Engineering tools and techniques to develop and implement the best online marketing plans for her clients.
She works with clients who are serious about success.
She's taken many books to bestseller status using only online means,
and her very successful online marketing strategies
Imagine what she can do for your business!
"Her ability to grow your business within the online spectrum is nothing more than amazing."

"If you are looking for a person to take your online presence to the next level … you have found her. A huge influence in marketing and managing the daily aspects … for online advertising, Takara develops a strategy using SEO, SEM, 3rd party providers, to Social networking. Her ability to grow your business within the online spectrum is nothing more than amazing. I highly recommend Takara for any online business consulting." – Michelle Malebranche, Regional Director at Edmunds.com

Every on-line business strategy is different
No one cookie cutter plan will work for every business. The best strategy for your business may not work at all for another. It depends entirely on the market you are in, the products or services you are offering, and the type of people who are your customers. There are countless decisions that must be made with these factors in mind. What we do is help you make the best decisions for your business.
We're here helping you navigate and succeed every step of the way:
doing advanced keyword research to find out what people are searching for on-line who are looking for you and your products or services,
helping you choose the best domain name for your site or blog – it's one of the most important factors in your online success,
recommending all the services you'll need to succeed online such as web hosts, domain registrars, autoresponder services, social media sites like Facebook, Twitter, LinkedIn, YouTube, and other services to help your online business thrive,
assisting you in picking topics for articles, press releases, blog and social media posts to rank well on search engines and get targeted visitors to your site (A targeted visitor is one who is actively searching to purchase what it is that you offer),
getting you mentioned in the media (news sites) to improve your rankings and expert status in the community,
helping you determine if you need to get into mobile websites and text message advertising,
ensuring that your site(s) and media profiles stay updated with fresh content,
analyzing every aspect of your on-line presence on an ongoing basis to determine what is working well and what needs to be changed,
making changes to the plan as the business and the internet changes,
keeping you updated with trends and laws that can impact your online business success, and
teaching you all about business success online every step of the way.
There's much more of course …
We begin the process by getting clear about who you are, what business you are in, what your target market looks like, and the business goals you have in mind. Takara developed a comprehensive client questionnaire that will assist everyone in getting on the same page and speaking the same language when it comes to your online business.
"web content that has great features and creates more interest in the products displayed"

"Takara has a knack for creating web content that has great features and creates more interest in the products displayed. The amount of energy she brings to her work caught my attention while visiting the local Nissan automobile dealership. The website information she created was well designed and I felt reassured to refer other prospective buyers to visit and purchase from Don Mackey Nissan in Santa Fe, NM." – John Jones, Licensed Officer

Her Industrial Engineering technical and project management skills allow her to help countless entrepreneurs and small businesses improve their online presence and get on the home page of Google even in highly competitive markets. She single-handedly ran the internet department of a Nissan dealership in Santa Fe and they sold almost as many cars as their competitors in Albuquerque who had a staff of 6+. She did all of that working part time mostly from home.
A Message from Takara:
I have successfully designed and marketed websites for almost three decades, driving them to reach the top rankings on Google for the keywords and market they were targeting without paying for advertising (you read that right – without paying for Google ads and other expensive marketing).
A few of my clients include:
a martial arts school,
a Nissan auto dealership,
numerous authors,
an MLM/network marketer,
energy healers,
coaches & consultants,
an antique car parts store,
a wild dolphin swim guide,
an herb shop, and
many more.
With over close to three decades of experience online,
I know the ins and outs of successful marketing on the internet
like few others in the field!
Most of the websites and blogs I've created for myself and my clients come up on the first page of Google for the keywords we are targeting. And I do it all with free traffic ~ not pay-per-click ads on Google or Facebook or some other paid system. By utilizing the marketing system I've created, organic search engine results (Google/Bing) that used to take months or even years to achieve, can now sometimes take only weeks.
Of course, if we determine that your business does actually need to use paid search and advertising, we will implement that as well.
My job is to help your business thrive on the world-wide web.
Using sophisticated software, I analyze your company's internet needs, market, and competition. I help you choose the best domain name and keywords to target if you don't already have a web presence.
With my engineering skills, I lay out the entire game plan for your company's online presence including suggestions for websites, social media profiles, email campaigns, and much more.  I address all the pieces necessary for you to dominate your market in a step by step fashion.
As a professional educator, I make sure you understand what needs to be done and why.
My approach is thorough and professional, with each individual component working synergistically with all the rest.
I am all about usefulness and application. I only recommend strategies, software, and services that I have personally tested and proven. I continuously test and tweak my own websites and then implements the best strategies for my clients.
We can even design offline marketing materials to complement your online presence.
I enjoy a wide-ranging clientele include companies of varying sizes, budgets, and markets.
My company offers internet presence evaluation and planning, website and blog design, social media profile planning and design, online marketing strategies, PR and media placement, and offline marketing materials.
I can't wait to help your business thrive,
Takara

"I know very few people who approach her level of professionalism, commitment, and desire to be of service."
"Takara is a dedicated, driven individual who holds the highest level of personal integrity. She believes strongly in what she does … She is persistent, motivated … One of her strongest attributes is her desire to help others, working for excellence in all that she pursues. I have known her for 15 years and have never seen her give up on anything. When she sets her goals (and yours) she WILL achieve them. I can honestly say I know very few people who approach her level of professionalism, commitment, and desire to be of service. If she has come into your life, it is for a very good reason." – Raven Hicks, owner of Martial Arts Santa Fe
Just so you know – We take your success online as seriously as you do!
It is a great honor to be your online business success consultants.
Just a Few of the Places
Featuring Takara and Her
Clients Online
Get started right now by contacting Takara to discuss your needs.
Contact Takara here: takara at Magnificent U dot com.
Change the word "at" to the at sign and the word "dot" to a period, take out the spaces and you have the email address. Sorry for the inconvenience.