Takara Shelor – Transformational Workshops
&

Classes
Bestselling Author ~ Award-Winning Speaker ~ Engineer ~ Mystic ~ Consultant
(540) 639-1633 (best), Cell (540) 577-4022, [email protected]
Takara offers transformational workshops, classes, and events on numerous manifestation and metaphysical topics including meditation, sound & energy healing, conscious manifestation, personal empowerment, spiritual enlightenment, shamanism and earth-based spirituality, enhancing and fine-tuning intuition, pendulum dowsing, nature & Divine connection, flowing with life,
"How do you thank someone who comes into your life and because of her influence your life is changed forever? Takara has graced my life with her many talents and skills. Especially through her healing arts, I have made quantum leaps forward in my life. Her knowledge, and keen ability to share it, have enriched my life forever! Perhaps due to her engineering and teaching background, she has an amazing ability to take extremely complex concepts and information and boil it down to bottom line usefulness with clarity. She makes things implicitly simple and understandable to a lay person. Her extensive studies in metaphysical and philosophical areas allow her to create freeways for those of us who don't have time to sift it all out. The clarity she creates with her accelerated techniques allows you to quickly come on-line with the information, to transition, and to push past limitations." – Theresa Wright, Carlsbad, California
D. Takara Shelor is a bestselling author, award-winning speaker, engineer, mystic, and consultant. She helps people step into their true magnificence, align with the Divine, and get into perpetual flow with the Universe resulting in rapid goal achievement while living a joy-filled life. After a life-altering mystical encounter, while meditating in 1993, she left the security of a high-paying engineering management career in the pharmaceutical industry to move to an island and start a non-profit for dolphins and whales. She took a deep dive into personal empowerment, spiritual growth, metaphysics, energy healing, how life really works, how to rise significantly in consciousness and awareness, and ultimately how to find joy. She teaches others how to apply real world savvy with spiritual finesse, making life easier, significantly less stressful, and much more fun as they manifest their desires and live their life purpose. Takara works with those new to healing and spirituality as well as seasoned professionals and well-known spiritual authors, teachers, and energy healing practitioners. Her unique spin to spirituality brings laughter and joy back into the equation. Her engineering background allows her to present things in a way that is easy to follow and implement. She is the author of several books including two bestsellers, Peering Through the Veil: The Step by Step Guide to Meditation and Inner Peace, and Dolphins & Whales Forever. Her product line, Dancing Dolphin Alchemical Synergy Oils & Mists, have been thrilling customers the world over since 1998. Her email newsletter, Here's to Your Magnificence, is enjoyed by thousands of readers from over 100 countries across the globe. A gifted storyteller and meditation guide, her lectures and workshops are highly experiential, interactive, transformational, and fun. Each includes a powerful guided meditation. You can learn more about her work at MagnificentU.com.
A Few of her Available Transformational Workshops
Sound & Energy Healing for Harmony, Health, & Happiness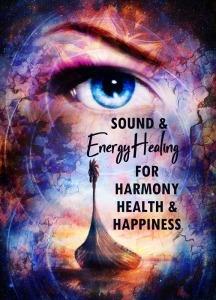 Align, balance, harmonize, activate, and uplevel your entire being using the power of your own voice as well as various sound and other energy healing tools and transformational meditation techniques. Experience deep relaxation, insight, and a sense of wellbeing as you go deeper and deeper into this enlightening experience. Students often report greater clarity of thought, an overall sense of wholeness and wellbeing, and a significant shift in perspective which includes feeling lighter, more empowered, and more confident in who they are and what they are here for. Some even experience pain reduction during Takara's unique guided meditations and sound and other energy healing processes. Combining her greatly enhanced intuition with years of training and experience in sound healing, shamanic journeys, meditation, energy healing in its numerous forms, as well as techniques and insights she "receives" through what she calls "Divine Revelation," her classes are unique, empowering, and highly experiential. (Weekend workshop. Can be shortened to a 2, 3, or 4 hour class).
Activating & Enhancing Your Intuitive Superpower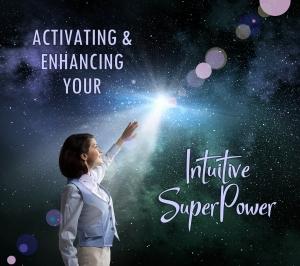 Wouldn't it be great if you knew precisely where to plant the garden and when? Or perhaps you wonder about which opportunities to say yes to, and which to say no? How about what people you should have around you in your inner circle and which to avoid? Maybe you'd love the ability to determine the best supplement that can actually help improve your level of wellness vs. which ones are just money down the drain? Maybe you want to consciously manifest something and you need to be able to pick up the signals the Universe is sending your way in order to make it happen. All of that and vastly more are no big deal when utilizing powerful intuition. Activate, fine-tune and enhance your intuition the Dancing Dolphin Way with Bestselling Author D. Takara Shelor. In this 4-session course she will guide you through exercises and activations to enhance your inner clarity and wisdom, hone your intuitive skills, connect you more fully with inner guides, angels and nature spirits, and develop a working relationship with intuitive tools such as pendulums, crystals, and divination cards. As always, Takara takes you on deep dives into meditation & personal transformation. (Weekend workshop. Can be shortened to a 2, 3, or 4 hour class).
Dowsing for Divine Direction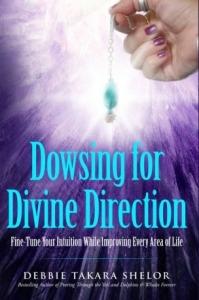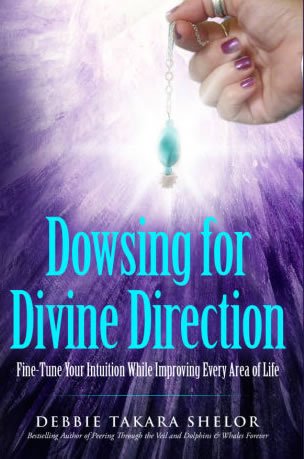 Join Takara, bestselling author, pendulum designer, and engineer, for this highly interactive experience of Dowsing for Divine Direction. Discover how to effectively use this powerful tool for healing, insight, enhancing & fine-tuning intuition, finding lost objects, clearing, personal transformation, decision making, and much more. As with all of her products and technologies, she provides you with insights and enhancements that she receives directly through what she calls Divine Revelation about unique ways to better utilize this very empowering tool. Find out why people the world over have been dowsing for thousands of years, including notables such as Albert Einstein and Leonardo da Vinci. Takara highly recommends the mastery of this tool to everyone. She has been creating pendulums and teaching individuals and groups how to dowse for many years. She has written a book on the topic. Get her personally designed dowsing charts and more! In this course you will learn: how to choose the perfect pendulum to get answers about your health, relationships, career, and more; hold a pendulum so it quickly and effectively gets to the answers you are seeking, know when to dowse and more importantly, when not to; use charts for the fastest answers to your most pressing questions; frame your questions for the best, most accurate results; program your pendulum so you know it's coming from Divine wisdom and not "somewhere" else; practice dowsing so you can feel confident in the answers you are receiving, and much more. You will receive a workbook and a copy of Takara's favorite dowsing charts to take with you and practice on your own. 3-hour workshop.
You Were Born to Be Magnificent

"When you can tap into your own magnificence, align with the Divine, and stay in perpetual flow with the Universe, miraculous things can happen." ~ Takara. What if you were in perpetual amazement at the magnificent way your life unfolds? How extraordinary it would be to experience synchronicity and goal achievement at a much more rapid pace, have joy as your "normal" mode of operation, reduce mayhem and stress while increasing miracles. These are but a few of the things that can occur when you commit to leading a magnificent life.  You can go from ordinary to extraordinary. You can become healthy, happy, and whole, body, mind, and soul. You can learn to flow, achieve your life purpose, and live in joy.  In this highly interactive and enjoyable workshop, Takara helps you delve deeply into the qualities she calls the "4 Noble C's" that greatly enhance your ability to be in alignment with your higher purpose and in flow with the Universe. She discusses what she calls the "9 deadly sins" that keep you from achieving your desires, from happiness, health, and living in joy and shows you ways to overcome them. She teaches everyone present a powerful clearing technique that instantly releases disharmonious energy which lightens their burden of stress and worry, allowing everything in life to flow a little easier. 3-hour, 2-day or ongoing monthly workshop.
Meditation Exploration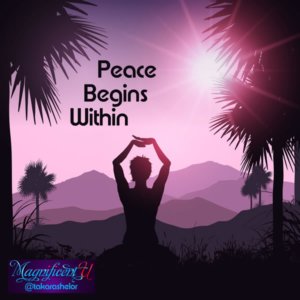 Based on the teachings in her bestselling book, Peering Through the Veil, experience going deeply within as Takara guides you through a celebration of meditation in its myriad forms. Over 18,000 scientific studies prove the physiological and psychological benefits of meditation. Anyone serious about stress reduction, personal growth, better health, transformation, or enlightenment would do well to meditate on a regular basis in order to truly accomplish those goals. Meditation is the spiritual practice whose benefits exponentially increase as time goes by. Takara has studied and practiced numerous forms of meditation for over 20 years. Her eBook, Peering Through the Veil, was listed as one of the Top 50 eBooks for Positive Thinking and Visualization. After receiving this prestigious award, it was updated, greatly expanded, and became a bestselling printed book available on Amazon.  Available as a 2-hour intro, weekly or monthly ongoing course, or a 2-day workshop.
The Dancing Dolphin Way Of Healing, Harmony, & Happiness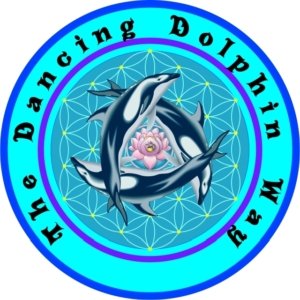 In this highly interactive transformational workshop, participants have the opportunity to experience numerous forms of energy healing in order to throw off the shackles from their past, rise in consciousness and awareness, and learn to flow with life instead of against it. Dolphins represent joy, creativity, flow, grace, and harmony. This workshop awakens those qualities within self. Using her exclusive dolphin healing meditational technologies, Dancing Dolphin energy healing tools, movement, creativity, and storytelling, Takara creates a safe and sacred space in which healing and insight are much more easily achieved. She invites those present to get more in touch with nature and their true essence self, let go of their past and become whole once more.  A few of the exercises include healing the relationship with mother and father, reclaiming qualities lost through disharmonious relationships and experiences, and experiencing the joy of the dolphin within. Depending on the workshop length chosen, participants receive a workshop manual, a set of Dancing Dolphin Alchemical Synergy Oils, a Dancing Dolphin Alchemical Synergy Mist, a set of Dolphin Discs for use in meditation, etc. Available as a 3-hour, 6-hour, 2-day, or ongoing monthly workshop.
"….an intriguing and insightful journey of self-exploration into light and consciousness. A must … for all those seeking inner peace and unlocking the door to their inner wisdom." – Andi & Jonathan Goldman, authors "Tantra of Sound: Frequencies of Healing"
The Miracle of Manifesting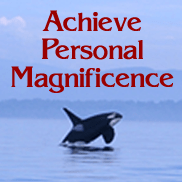 Discover ways to turbo-boost your manifesting. Many of the tools and insights Takara shares in this workshop came to her through what she calls Divine Revelation. She is the living embodiment of her teaching having manifested numerous miracles in her own life and helped many others achieve theirs.  Living her principles, Takara has manifested some extraordinary things including a 5-minute business deal, living on a million-dollar yacht in Fiji and the South Pacific, and a divorce that only took an hour and 15 minutes even though it was "supposed" to take 51 days or more. 4-hour workshop.
The Dancing Dolphin Way of EnLightening the Chakras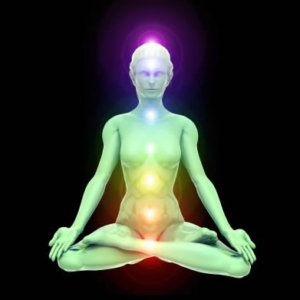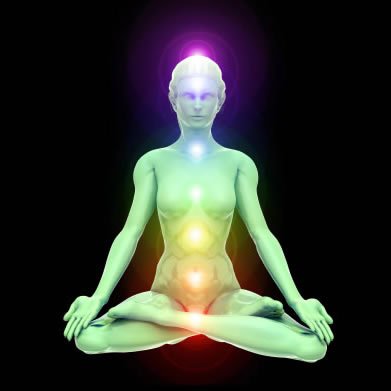 Experience clearing, activation, alignment, harmonization, and complete a-tune-ment of your primary energy centers known as chakras. Using a proprietary process and tools she created in collaboration with Sound Healing Pioneer, Jonathan Goldman, Takara will take you on a transformational energetic journey full of color, sound, sacred healing oils, and experiential meditation. Your cells and energy field will be bathed in Divine healing light. Powerful breakthroughs are often experienced with this process. You will be applying the Dancing Dolphin Chakra Oils to your own energy centers. Wear something comfortable that you can easily and discretely get your hand in, under, or around, that you don't mind getting oil on. A separate top and bottom is sometimes easier than a dress.  2 to 3-hour workshop or once a week for 8 weeks.
"Thank you, Takara Shelor, for creating and facilitating this wonderful community. I really enjoy the Divine chats and the beautiful heart-centered group energy connection. Working on fine tuning my natural talents and abilities. Love your high vibrating Dancing Dolphin essences and can't wait to try the Chakra kit! Namaste" – Sharon Wong
The Dancing Star Dolphin Immersion Experience – ONLY OCCASIONALLY AVAILABLE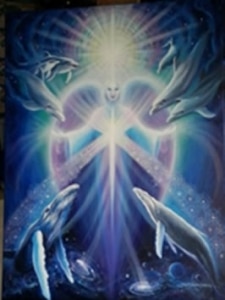 Bask in the radiance while being enveloped and completely immersed in the healing and transformational energies of the Divine beings and frequencies depicted in the beautiful Star Dolphin art of Eva M. Sakmar-Sullivan and those infused into the Alchemical Synergy oils and mists created by Takara of Dancing Dolphin. In this powerful and deeply experiential workshop, you will be guided through numerous meditational experiences and powerful healing exercises working with the oils, the images, and the Beings of Light who work with Eva and Takara. In this safe and sacred space, you will have the opportunity to rise in consciousness and awareness and feel the realignment and joy made possible at these higher frequencies.  This workshop requires that we coordinate with both Eva's and Takara's schedule. 6-hour or 2-day workshop.
Stores / Gift Shops / Centers Who Carry Dancing Dolphin Alchemical Synergies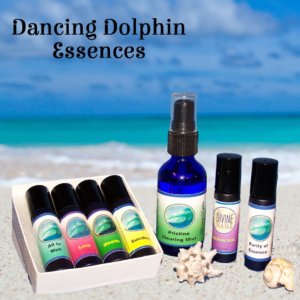 Takara can help customers explore Dancing Dolphin Alchemical Synergies, how flower essences, gem essences, and other forms of energy healing take transformation to a completely new level beyond what is available with aromatherapy alone.  Discover the incredible power and deeply enveloping and healing energies available through dolphin angels. Learn the difference between aromatherapy and flower essences and when best to use each one. Find out how intuition plays a vital role in personal healing and transformation. Discover the Dancing Dolphin Difference. 1 to 2-hour intro.
"We recently began carrying Dancing Dolphin Essences (at the Chrysalis) and I can tell you as a Holistic Health Practitioner & Facilitator, Takara's Essences are a beautiful combination of sacred ingredients and her own form of energy work to promote healing and growth. I have seen the essences help cleanse and center the mind and purify the spirit and aura. As an energy worker, I find these tools to be essential to help clients feel empowered in their own healing process. In fact, I believe in her line of products so much that I use them myself! Even just sometimes smelling the essences or holding them can be enough to open the mind and body to healing and when rolled on, they can have an even longer lasting effect. We all have that sacred journey that we must go on in life and I am proud to say that I am definitely taking her essences along with me!" – Rev. Andrea Teague, SPD, Life & Spiritual Life Coach, Massage & Bodywork Practitioner
Intro Talk for a Group or Congregation
(Unity, Unitarian Universalist, Church of Religious Science, etc.)
You Were Born to Be Magnificent

You were born with unique gifts, skills, and talents. You have a life purpose. Most people are so caught up in the activities and stresses of daily life that they fail to discover their unique gifts and some never recognize their true life purpose. In this highly interactive and enjoyable lecture, Takara shares the qualities she calls the "4 Noble C's" that greatly enhance your ability to be in alignment with your higher purpose and in flow with the Universe. She discusses what she calls the "9 deadly sins" that keep you from achieving your desires, from happiness, health, and living in joy. She teaches everyone present a powerful clearing technique that instantly releases disharmonious energy which lightens their burden of stress and worry, allowing everything in life to flow a little easier. She also guides them through a delightful meditational experience.
Each of her other workshops can be shortened into an intro for groups and/or congregations.
"I have been dealing with chronic pain and fatigue since 2000. While participating in Takara's groups I would become pain-free and always slept very well and woke up rested in the morning. The benefits from this would last several days for me. A wonderful benefit in addition to the amazing energy and insights gained in the group…" – Patricia Kasik-Therriault, Albuquerque, NM