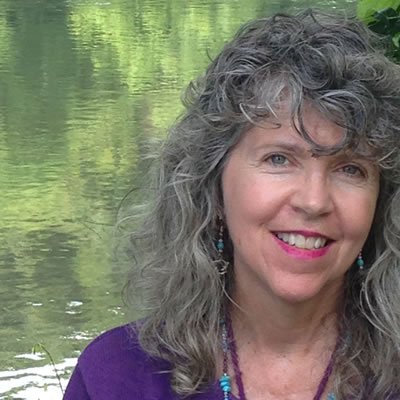 Takara has been teaching classes, workshops, and seminars since 1988. She began facilitating ceremonies and empowerment gatherings in 1997 as well as teaching classes on human potential, personal empowerment, spiritual growth and enlightenment, meditation, energy healing tools and techniques, plus much more. While still pursuing her Industrial Engineering career, she became an award-winning corporate trainer. She is now a bestselling author, speaker, and creator of Dancing Dolphin Alchemical Synergy Products and numerous other healing and empowering technologies and training.
She is currently offering workshops and women's empowerment gatherings in Virginia and other locations. She also offers numerous online courses and training programs through Magnificent U.
Join her mailing list to find out about upcoming courses. You will get a free copy of her ebook, 7 Secrets to Dancing Through Life EmPOWERed, EnRICHed, and Living in JOY, when you join the list. https://www.magnificentu.com/gift/
Online Training Programs & Courses
These online courses offer multiple videos, workbooks, audios, and/or other tools to help you master the topics. Sign up for them with the links provided. They are not offered through this shopping cart.
Takara's Multi-Session Online Programs:
The Magnificent U Way of Manifesting with Vision Boards & Other Tools for a Magnificent Life eCourse – LOA, conscious creation & manifestation. Consciously create the life you desire with tools and techniques for manifesting as well as powerful life mastery teachings. This is an 8-week full immersion course into how to create the life of your dreams with multiple videos, workbooks, guided healing meditations, a Dancing Dolphin oil, and more.
Pendulum Dowsing for Divine Direction – One of Takara's most popular and empowering courses teaches participants how to quickly fine-tune their intuition by dowsing with a pendulum. Dowsing and meditation are the two spiritual tools Takara recommends everyone utilize on a daily basis. Her unique insights around dowsing help you use it to not only fine-tune intuition, but find clarity, inner peace, and receive Divine wisdom and insight. Find out how to choose the best vitamin or mineral for your current health challenges. Know which opportunities to jump on and which to steer clear of. Learn which alternative/complementary therapies to utilize and even which spiritual paths are calling you right now. Discover your power animal and so much more using the "tool" she created that you receive as a bonus with the course. Visit the link to get the Dowsing for Divine Direction ecourse with multiple videos, dowsing charts, Takara's Dowsing tool, her book on dowsing, and much more.
The Magnificent U Meditation Program – Why play in the shallow end of the meditation pool when you can be swimming in the depth of the vast ocean of consciousness with the Magnificent U Meditation Program by Takara. Each meditation takes you on a deep dive into the theta brainwave meditational field where true transformation is possible. Visit this link for details.Takara is the author of a bestselling book on meditation. These guided healing meditations are designed to assist you in going deep within and shifting at a core level. They offer powerful transformation.
The Dancing Dolphin Way of Healing and EnLightenment (coming soon) – At a remote location in northern New Mexico, Takara stayed in a trance state for several days and nights and channeled in the Dolphin Spiral Technology for healing, enlightenment, remembering the truth of who you are, and merging more fully with your Divine presence. That is just one of the components of this Dancing Dolphin Way Mystery school. A 22-week+ deep dive into healing, transformation, accessing deeply buried issues keeping you stuck and also deeper wisdom to empower your life. 
Takara's  Single Session Online Programs:
Invocation to Freedom Enhanced Webinars (with Dancing Dolphin Alchemical Synergy Healing Oils – done in a single session.)
These transformational programs enhanced with Dancing Dolphin energy healing products act as Invocations that help you integrate with the Divine aspects of self. They assist in shifting into a whole new way of being. They affect your perceptions, your reality, and how you view life. These powerful processes help you balance, align, and communicate with your own I Am Presence. The teaching, guided meditation, and energies of the Dancing Dolphin Oils bring in numerous color tones – greens, blues, purples, and others – into the body-mind framework. They help you go from the mundane third-dimensional reality into a higher process of living. They are a tool of integration for the I Am.
They assist you in allowing the I Am Presence to become a creative force within you, growing, coming to the forefront, embracing and integrating with your third-dimensional reality. When you are fully merged and integrated, you are living Heaven on Earth!
Many people struggle with being a spiritual being and living a third-dimensional life. Typically the two are compartmentalized. Working with the Creative Invocations allows you to merge the two, integrating the spiritual into all of life.
No one else can truly "fix" you. This is an internal process. You are the one doing the healing, integration, and transformation using the guidance and energies offered by Takara.
In each Invocation to Freedom webinar, participants use a specific Dancing Dolphin Alchemical Synergy oil for several days before the live webinar or listening to the audio recording and then they continue to work with the oil until the bottle is finished. During each Invocation to Freedom Enhanced Webinar, a specific issue is addressed through teaching, a powerful transformational guided meditation, an energetic clearing, and with the powerful energies from the specific Dancing Dolphin oil for that specific Invocation. 
"I just wanted to let you know that I have been feeling great since our group meditation (Invocation). The synergy between the oils and your amazing guidance Takara, have created a much-needed shift in my mind and body. Thank you so much." – Patricia Kasik-Therriault

For those who are not familiar with Takara's work, every live session, call, or class that she does is unique and the information literally "comes in" as she's leading it. What she is guided to say and have people experience is based entirely on who is present, who will be tuning in later, and what her guides "inspire" her to bring forth.
"Thank you for the beautiful Be Free (Finally Free) call last night. It was amazing." – Angela Andrews
Invocation to Freedom Enhanced Webinars are a combination of a webinar/teleseminar (an hour to an hour and a half long), a powerful guided healing meditation channeled by Takara for the specific purpose and the associated Dancing Dolphin Alchemical Synergy in a 1/3 oz. roll-on bottle. Dancing Dolphin Alchemical Synergies combine extraordinary healing energies of dolphin energy healing, flower essences, gem essences, sacred sound, and frequencies Takara brings in from very high dimensions infused into an all organic base of fractionated coconut and red raspberry seed oils. It is topped off with the lightest, most delicate addition of quality essential oils. It comes with instructions on how to use the oil. The technique Takara teaches you in the pre-call preparation video about clearing can literally change your life. That video alone is worth the price of the entire program.
"Things have definitely been stirred up and brought to the surface! I know this is a good thing … I totally enjoyed my Finally Free Essence. Much love to all!" – Cheri Walbridge
Working with the oil is the next best thing to experiencing the energies Takara brings in during live workshops and private sessions. For many, just hearing her voice or being in her presence is both calming and uplifting simultaneously. Those who go deeper into her work often experience activations, breakthroughs, and profound transformation.
How it works:
You purchase the package (oil + webinar/recording)
We send you the specific oil for the quality or focus of the webinar/recording plus a link for the preparation video to view online
You use the oil a couple of times a day for several days before the live call or before you listen to the audio recording recording
You listen online or by phone to the live webinar, or to the recording of the webinar at your convenience
You continue to use the oil until the bottle is empty
You can re-listen to the recording anytime you desire
INVOCATION TO FREEDOM ENHANCED WEBINARS 
Finally Free – Breaking free of core issues. One of the most powerful oils and energies Takara has ever "brought in" to help you move beyond your past, dissolve the subconscious limiting beliefs and fears you had passed down from previous generations, and other things keeping you firmly stuck wherever you are. Find your joy, your passion, your purchase by clearing out the past. Takara feels everyone should go through a bottle of Finally Free every few years to get to deeper and deeper levels of hidden subconscious "stuff" in the way of true personal freedom, empowerment, and enlightenment.
Forgiveness – Forgiving yourself and others – Takara insists that EVERYONE should go through at least 1 bottle of Forgiveness at some point in their spiritual journey. Let her guide you in ways to forgive yourself and others with the wisdom and transformational healing journey you experience with this recording.
Display 15 Products per page