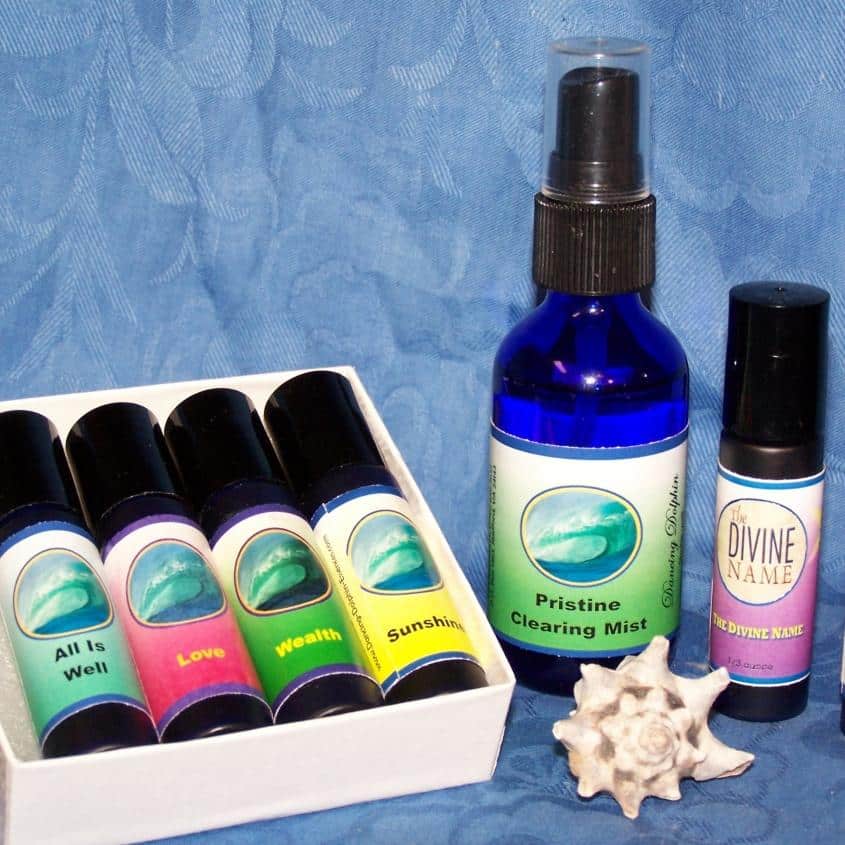 Practitioners
The healing oils in this category work well for counselors, consultants, hands-on, and other healing practitioners to use with clients in private sessions.
"… I can tell you as a Holistic Health Practitioner Facilitator, Takara's Essences are a beautiful combination of sacred ingredients and her own form of energy work to promote healing and growth. I have seen the essences help cleanse and center the mind and purify the spirit and aura. As an energy worker, I find these tools to be essential to help clients feel empowered in their own healing process. In fact, I believe in her line of products so much that I use them myself! Even just sometimes smelling the essences or holding them can be enough to open the mind and body to healing and when rolled on, they can have an even longer lasting effect. We all have that sacred journey that we must go on in life and I am proud to say that I am definitely taking her essences along with me!"
– Rev. Andrea Teague, SPD, Life Spiritual Life Coach, Massage Bodywork Practitioner
Many of our Aromatherapy products were designed with energy healers, Reiki and other hands-on practitioners, and other healing facilitators in mind. They provide assistance and enhancement for any form of service being offered.
For Flower and Gem Essence Practitioners:
Dancing Dolphin is a completely unique and powerful form of alchemy that exceeds what a traditional flower or gem essence can do. Takara created Boost so you can add a Dancing Dolphin Boost to any of your custom blends for clients, giving your blend that Dancing Dolphin Difference. Contact Takara if you would like to use any of the other frequencies available through Dancing Dolphin in your blends.
Specifically Designed for Healing Practitioners:
Before each session: you, as the practitioner, should use Magnificent Protection, to assist in not picking up any of your clients "stuff." If you are channeling energy (Reiki, etc.) or information, use Clear Channel to make sure you are accessing the highest most pristine source possible and that the signal remain distortion free.
Begin each session with the client by spraying the room, massage table, and/or client with Magnificent Clearing Mist. You may also use the roll-on Clearing, to help clear their body and energy field, or Release, to help them let go of issues, on the back of their neck or on their feet.
During the session: use Aah! for physical discomfort or pain, Relax for anyone who feels tense or stressed, Inner Child if you are facilitating the healing of the wounded inner child, Vitality for anyone needing an energetic boost, or Point of Origin to get to the very deepest root cause of an issue.
After the session: use Grounding on the ankles, if the client needs it. Spray Completion Mist.
Send all of your clients home with After Care to help fully integrate and balance the changes you have facilitated. This product will greatly assist the client in getting the most out of their session with you.
Dancing Dolphin Alchemical Synergy Roll-Ons are an exquisite all natural blend of olive and red raspberry seed oils enhanced with the finest quality essential oils and Dancing Dolphin Flower and Gem Essences. Simply shake it up and roll in on to clean dry skin at pulse points or chakras (energy centers). A very fast and effective application location is the back of the neck. (1/3 ounce)
All orders come with instructions!
Display 15 Products per page