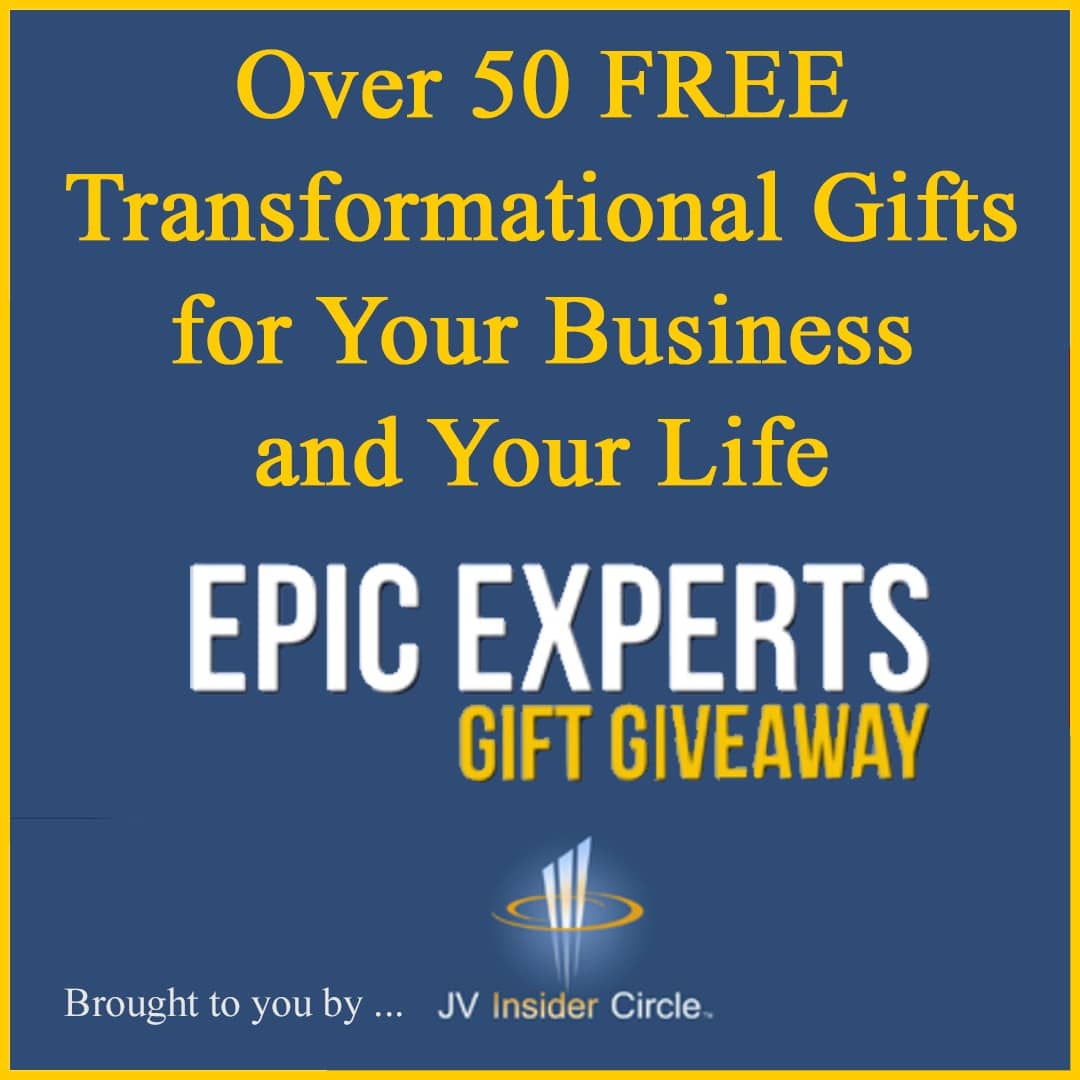 Epic Experts Gift Giveaway
What are your personal and business goals for the rest of 2022?
You can have major accomplishments in the last half of 2022 and make it your best year yet! You may find your answer in one of the amazing transformational gifts you'll find in the Epic Experts Gift Giveaway.
Here's a sample of the Epic gifts waiting for you:
5 Keys to Feel Worthy of Success

Iconic Brand Mastery

10 Ingredients of an Irresistible Offer

Roadmap to Relationship Success

Figure Out Why You Are Struggling with Your Purpose

How-to-Write-Your-Long-Form-Sales-Page-So-It-Converts

5 Ways To Self Love: Discovering the Perfection of You!!
The Epic Experts Gift Giveaway is offering a variety of free gifts for you right now that address these very things – and I don't want you to miss out on getting into this.
We are offering two of our gifts in this giveaway. My 7 Secrets ebook on Finding Your Inner Treasure. And my son is offering the Deep Dive Writing Guide to help you improve all of your writing. I am honored to be among this group of coaches and business leaders who are offering up their gifts to help others.
Check out the Epic Experts Gift Giveaway Here: https://gr348.isrefer.com/go/giveaway/Takara
Hurry, because these gifts are only available for a short time and they'll all go away at midnight May 2nd. 
Salutation
P.S. You are sure to find at least two or three gifts that will totally make a difference in your life and business. Or maybe you'll find that one thing you've been searching for! Check out the Epic Experts Gift Giveaway Now! https://gr348.isrefer.com/go/giveaway/Takara