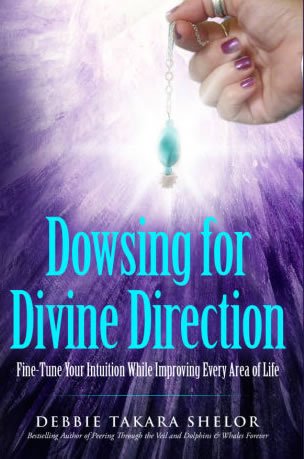 Dowsing for Divine Direction – ONLINE
In this hands-on class, discover how to effectively use this incredibly empowering tool for healing, insight, enhancing & fine-tuning intuition, finding lost objects, clearing, personal transformation, decision making, and much more. As with all of my  products and technologies, I offer insights and enhancements that I receive directly through Divine Revelation about unique ways to better utilize this very empowering tool. Find out why people the world over have been dowsing for thousands of years, including notables such as Albert Einstein and Leonardo da Vinci.
I highly recommend the mastery of this tool to everyone.
Step by step instructions to learn how to: 
choose the perfect pendulum to get answers about your health, relationships, career, and more,
hold a pendulum so it quickly and effectively gets to the answers you are seeking,
know when to dowse and more importantly, when not to,
use charts for the fastest answers to your most pressing questions,
frame your questions for the best, most accurate results,
program your pendulum so you know it's coming from Divine wisdom and not "somewhere" else,
practice dowsing so you can feel confident in the answers you are receiving, and much more.
Pendulum Dowsing is my favorite tool for radically fine-tuning and enhancing your intuition. It's something I've been teaching for nearly two decades. My initial training was with Walt Wood, former head of the American Society of Dowsers. She went on to learn additional techniques from numerous dowsing professionals including Raymon Grace.
You will receive a workbook and a copy of my favorite dowsing charts to take with you and practice on your own.
Pendulums are available for purchase.
ONLINE