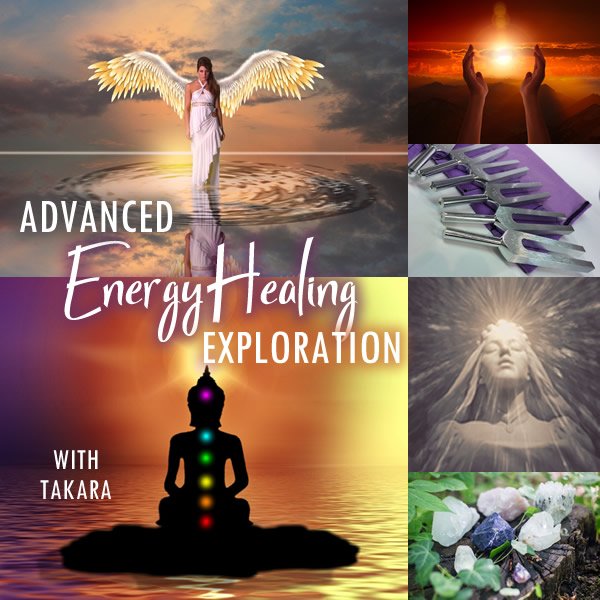 Takara Shelor
Advanced Energy Healing Exploration with Takara
🌺🐬
🐬🌺 ALL CLASSES ARE HELD ONLINE 🌺🐬
🐬🌺
Thursdays, 7 pm Eastern (New York time)
$22 to participate 
Visit this link to sign up: https://www.magnificentu.com/pay/
I'll send login / call in information after receiving payment. I do have toll free numbers for anyone outside the U.S.
All classes are recorded in case you can't be there live.
Thursday 6/4/20, we begin a 4-week series called Activating Cosmic Consciousness. 
With so much unrest, uncertainty, and mayhem happening in the world, it is more important than ever to rise above the chaos vibrationally and stay in a centered, balanced place within. This class is designed to help you significantly rise in vibration and will help you immensely in staying centered, balanced, and at peace. Visit this link for more details: 
~~~~~~~~~~~~~~~~~~~~~~~~~~~~~~~~~~~~~~~~~~~~~~~~~~~~~~~~~~~~~~~~~~~
In these ongoing highly experiential classes, Takara shares with you her 25+ years of experience, extensive training, and insights received through what she calls "Divine Revelation" (she receives directly from higher wisdom) about energy healing and transformation in its numerous forms. Each class we explore something new. A few of the things we "play" with include:
     ~ many many crystals (laying on the body, grids, & meditating with them),
     ~ sound healing (numerous forms),
     ~ color,
     ~ Dancing Dolphin Alchemical Synergy oils & mists,
     ~ deeply transformational healing guided meditations (each one is channeled, all are unique),
     ~ shamanic journeys (find your totem animal is just one example),
     ~ chakra balancing,
     ~ accessing other dimensions and realms (faerie kingdoms, stars),
     ~ medicine wheels and other teachings from Native American and earth-based spirituality,
     ~ discover how the Mayan Calendar can help you get more in tune with nature (which helps you get in tune with your true essence self),
     ~ the benefits of energy healing,
     ~ the difference between psychic energy and spiritual energy,
     ~ many stories of Takara's spiritual adventures (she calls herself a Spiritual Adventuress),
     ~ levels of consciousness (earth mind / Divine mind),
     ~ and so much more.
Feel free to join any time. However, classes tend to build on the classes that came before .. so the sooner you join in, the more profound the personal transformation you can experience.