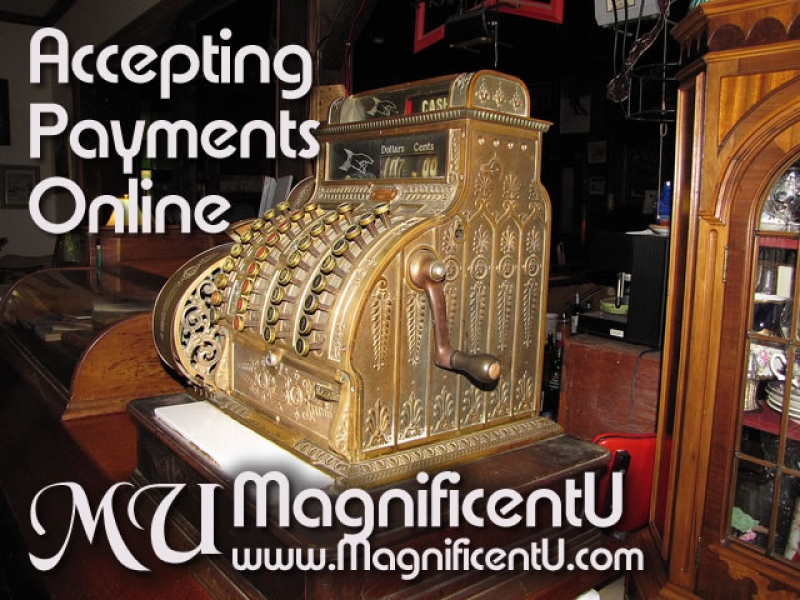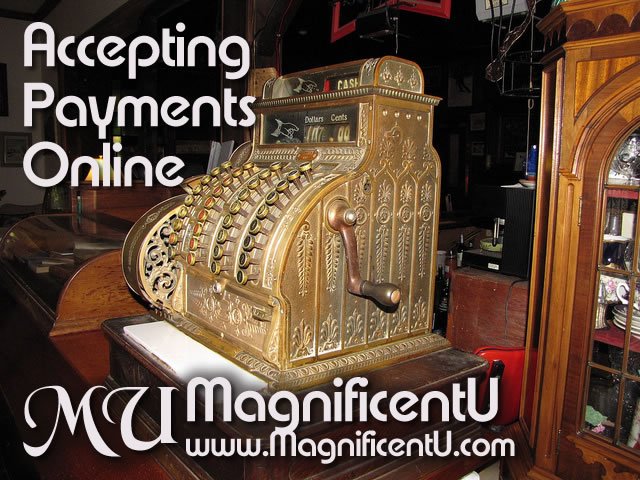 Anyone deciding to do business on line needs to be able to accept payments.
Research shows that the more avenues to pay, the more likely the sale. That means if people want to pay online by credit card, by mail with a check, or by calling and placing an order by phone, you need to be able to take payments through all of those avenues.
Someone asked about payments recently on Facebook and this was my response:
Hi Ana – I've been online since 1996~ish. First website I put together was for a non-profit I co-founded way back then. Then around 1998, I began creating websites for myself, my business, and my husband's (ex.) business. Things have evolved since then. I have websites, blogs, social media, shopping carts, done a few for other people.
I formalized my enewsletter with an autoresponder service in 2004. I've used Aweber all these years. Although I recently purchased something else and am transitioning to this other system.
I've been using Paypal since 2003 or 2004 I believe. I also do SquareUp so I can take credit cards by phone without a monthly charge. I'm also looking at other options, but Paypal is definitely the primary payment method.
SquareUp is a little reader for your smart phone. It words with iPhone and Android. You have to check through their list to make sure your smart phone will work with it. But if you have the reader, which lets you swipe a card right there, you can also just key in the numbers and people can pay by phone. The fee is slightly higher per transaction for those that are keyed in, but its still a pretty small fee.
The reason I went with Paypal in the beginning is because there wasn't a monthly fee. And when you are trying to get up and running, you don't want fixed costs when you aren't sure about the income yet.
I've also looked at other payment options. Some guru's recommend having more than one to choose from.
Another one I'm considering, but haven't yet implemented is Amazon Payments. Most people already have their credit cards on file at Amazon and iTunes. Amazon lets you pay through them here: http://services.amazon.com/amazon-payments/payments-home.html People trust it. They have purchased things through Amazon before. It could cause a greater trust factor.
Studies also show that if you put the little payment icons on your site, visa, MC, etc., that also increases the trust factor. You can see how I did that at the bottom of my new shopping cart page here:  the Dancing Dolphin Store.
Have a great day,
Takara